Sie haben sich erfolgreich zum "Mein Buchentdecker"-Bereich angemeldet, aber Ihre Anmeldung noch nicht bestätigt. Bitte beachten Sie, dass der E-Mail-Versand bis zu 10 Minuten in Anspruch nehmen kann. Trotzdem keine E-Mail von uns erhalten? Klicken Sie
hier
, um sich erneut eine E-Mail zusenden zu lassen.
Andy Warhol: The Complete Commissioned Record Covers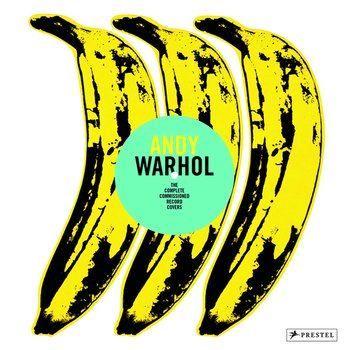 Now available in an expanded edition, this landmark collection presents all of the record covers designed by Andy Warhol between 1949 and 1987, charting the Pop icon's lifelong engagement with music and casting a new light on his enormously diverse oeuvre.

Count Basie, Tchaikovsky, Aretha Franklin, Lou Reed, Diana Ross, John Lennon, and the Rolling Stones all had their music promoted by Andy Warhol's record covers. This stunning volume reproduces all of the album covers, front and back, that Warhol designed over four decades. Hundreds of additional contextual illustrations present liner notes and inside covers, related works by Warhol, and documentary images that trace the artist's visual sources. Author Paul Maréchal explores Warhol's creative process, his relationship with artists, and his fascination with all genres of music. The range of music represented through these record covers, from jazz to classical and rock to soul, reveals the breadth of Warhol's musical tastes and his extraordinary ability to combine his artistic vision with that of the musicians.
---
Hardcover, 264 pages, 30,5 x 30,5 cm, 287 color illustrations
ISBN: 978-3-7913-5424-8
Published:
US April 01, 2015
UK March 01, 2015
Status of delivery: This title is available.