Sie haben sich erfolgreich zum "Mein Buchentdecker"-Bereich angemeldet, aber Ihre Anmeldung noch nicht bestätigt. Bitte beachten Sie, dass der E-Mail-Versand bis zu 10 Minuten in Anspruch nehmen kann. Trotzdem keine E-Mail von uns erhalten? Klicken Sie
hier
, um sich erneut eine E-Mail zusenden zu lassen.
Kamisaka Sekka
Dawn of Modern Japanese Design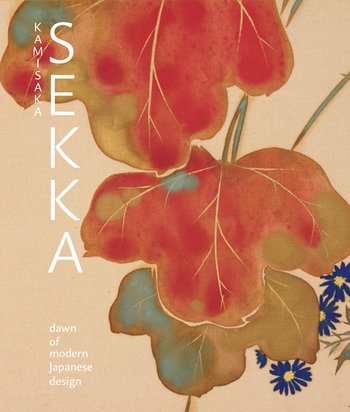 This exquisitely produced volume focuses on the influential artist Kamisaka Sekka, who reinvented classical Japanese style, merging tradition with modernity to create an entirely new design language.

Born in the 19th century, Kamisaka Sekka was schooled in the Rinpa tradition—a classical Japanese style that incorporated scenes of nature and delicate lines. He was also at the forefront of an effort on the part of the Japanese government to broaden the country's artistic influences. Sekka traveled to the West, which exposed him to Art Nouveau and other important styles and also made him aware of the influence of Japanese art on European painters. When Sekka returned to Japan, he brought this knowledge home with him, determined to revive Rinpa for the modern industrial consumer age. The result was a unique visual language of bold, dynamic compositions and an innovative approach to production that cemented his reputation as one of the great visionaries of modern Japanese design. This lavishly illustrated volume explores the evolution of Rinpa, comparing Sekka's work to that of other masters. Beautiful reproductions of Sekka's scroll and screen paintings and designs for lacquerware, ceramics, and textiles demonstrate how Sekka reimagined the traditional arts of Japan. The book also explores the enduring impact of Rinpa on contemporary Japanese art and fashion, including works by the artist Ai Yamaguchi and the fashion designer Akira Isogawa.
This book is avaliable only in North America.
---
Hardcover with jacket, 176 pages, 22x18,5, 200 color illustrations
ISBN: 978-3-7913-4753-0
Published:
US August 03, 2012
Status of delivery: This title is available.