Sie haben sich erfolgreich zum "Mein Buchentdecker"-Bereich angemeldet, aber Ihre Anmeldung noch nicht bestätigt. Bitte beachten Sie, dass der E-Mail-Versand bis zu 10 Minuten in Anspruch nehmen kann. Trotzdem keine E-Mail von uns erhalten? Klicken Sie
hier
, um sich erneut eine E-Mail zusenden zu lassen.
17th-Century Chinese Paintings from the Tsao Family Collection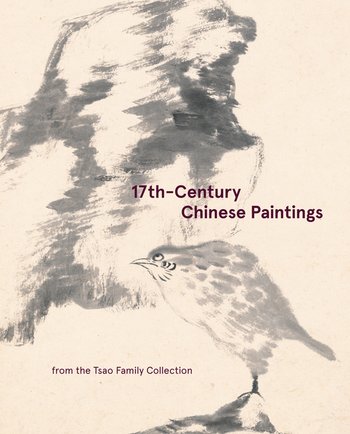 A rare collection of Chinese paintings is magnificently presented in this book, which explores a politically turbulent yet creatively dynamic period in China's history.

Comprising 130 paintings from the 17th century, the Tsao Family Collection is singularly comprehensive, including works by nearly all of the most important Chinese painters of the period. This book features 16 works by Dong Qichang, the most protean Chinese painter of the last 500 years; paintings by masters such as Gong Xian, Hongren, Zhu Da, Daoji, Wang Hui, and Wang Yuanqi; and extremely rare works by lesser-known artists, scholars, officials, and Buddhist monks. Divided into sections that encompass both the late Ming Dynasty and the early Qing Dynasty, this volume also includes fascinating essays on a number of themes, such as the function of landscape in Chinese culture, the political uses of painting in 17th-century China, the relationship of Chinese painting to poetry, the flourishing of Buddhist and Daoist studies among late Ming and early Qing literati, and orthodoxy and painting of the era. Rounding out the volume are new and authoritative interpretations of the Tsao Collection written by leading scholars and remarkable new translations by Jonathan Chaves, Ronald Egan, and others, of the Chinese poems and prose texts inscribed on the paintings and calligraphic works in the exhibition.
---
Hardcover, 668 pages, 24,5 x 30,5 cm, 9.6 x 11.8 in, 498 color illustrations
ISBN: 978-3-7913-5521-4
Published:
US August 15, 2016
UK August 01, 2016
Status of delivery: This title is available.
Biography
STEPHEN LITTLE is Florence and Harry Sloan Curator of Chinese Art and Head of the Chinese and Korean Art Departments at the Los Angeles County Museum of Art. WAN KONG is the Tsao Research Fellow at the Los Angeles County Museum of Art.
Links
Exhibition at Los Angeles County Museum of Art, June 19 - Sept. 11, 2016
To Museum Website