Sie haben sich erfolgreich zum "Mein Buchentdecker"-Bereich angemeldet, aber Ihre Anmeldung noch nicht bestätigt. Bitte beachten Sie, dass der E-Mail-Versand bis zu 10 Minuten in Anspruch nehmen kann. Trotzdem keine E-Mail von uns erhalten? Klicken Sie
hier
, um sich erneut eine E-Mail zusenden zu lassen.
Ai Weiwei: Circle of Animals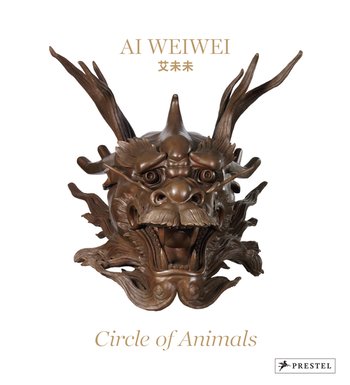 From its fascinating historical origins to its contemporary symbolic significance, every aspect of Ai Weiwei's beautiful and monumental work of art is explored in this illustrated volume that also guides readers through the highlights of the artist's career.

Ai Weiwei's "Circle of Animals / Zodiac Heads" features twelve large-scale bronze animal heads, each depicting a segment of the ancient Chinese zodiac. As a major work of public art, it is an extraordinary accomplishment in its own right. But as this book explains, the origins and motivation behind the piece are as compelling as the work itself. Ai Weiwei based the sculpture on a complex zodiac fountain that was built for an imperial retreat in eighteenth-century China. When the retreat was looted by European soldiers, the fountain's bronze animal heads were stolen - only seven of the tewlve are known to survive. By reimagining the work Ai Weiwei confronts uncomfortable truths within Chinese and Western history. This book compares Ai Weiwei's work to the original zodiac heads; features interviews with Ai Weiwei conducted at various periods during the sculpture's development; offers a historical overview of the events surrounding the fountain's looting; and follows the trail of the original heads as they are sold and resold amidst political furor. The book tells the riveting story behind a highly acclaimed piece of modern art, while providing an introduction to one of our generation's most important artists.
---
Hardcover with jacket, 220 pages, 24x30,5, 140 color illustrations, 15 b/w illustrations
ISBN: 978-3-7913-4636-6
Published:
US October 26, 2011
UK October 21, 2011
Status of delivery: This title is available.