Sie haben sich erfolgreich zum "Mein Buchentdecker"-Bereich angemeldet, aber Ihre Anmeldung noch nicht bestätigt. Bitte beachten Sie, dass der E-Mail-Versand bis zu 10 Minuten in Anspruch nehmen kann. Trotzdem keine E-Mail von uns erhalten? Klicken Sie
hier
, um sich erneut eine E-Mail zusenden zu lassen.
Aztlán to Magulandia
The Journey of Chicano Artist Gilbert "Magu" Luján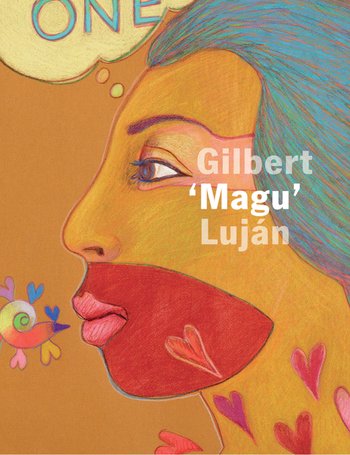 The first monograph on the work of Californiaborn artist, Gilbert "Magu" Luján, this book reveals how Magu's iconic Chicano art influenced contemporary art and culture.
The work of this important sculptor, spokesperson, and teacher is seen from a variety of cultural perspectives in this book, which draws upon the artist's entire oeuvre and places well-known works alongside unpublished drawings, paintings, sculptures, notebooks, and statements. Designed in a large format to complement Magu's bold use of color, the book includes essays addressing such topics as the concept of emplacement, gender and the imagery of lowriders, and Magu as a social artist.
---
Hardcover, 176 pages, 23,0 x 29,0 cm, 171 color illustrations, 32 b/w illustrations
ISBN: 978-3-7913-5688-4
Published:
US November 07, 2017
UK September 15, 2017
Status of delivery: This title is available.
Similar titles like "Aztlán to Magulandia"
Biography
Hal Glicksman
HAL GLICKSMAN is an independent curator based in Ymeray, France and Santa Monica, California.
Constance Cortez
CONSTANCE CORTEZ is Associate Professor of Art History at Texas Tech University in Lubbock, Texas.