Sie haben sich erfolgreich zum "Mein Buchentdecker"-Bereich angemeldet, aber Ihre Anmeldung noch nicht bestätigt. Bitte beachten Sie, dass der E-Mail-Versand bis zu 10 Minuten in Anspruch nehmen kann. Trotzdem keine E-Mail von uns erhalten? Klicken Sie
hier
, um sich erneut eine E-Mail zusenden zu lassen.
Bill Traylor
Drawings from the Collections of the High Museum of Art and the Montgomery Museum of Fine Arts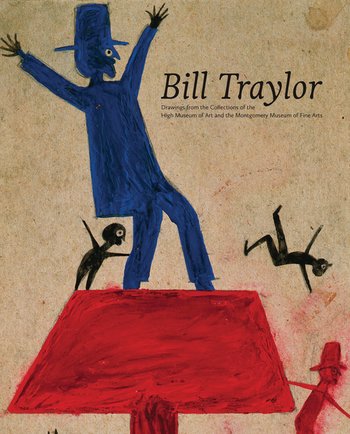 A monograph on the self-taught artist Bill Traylor's striking drawings, which reveal the witty vitality of his vision.

During the final years of the Great Depression in Montgomery, Alabama, a retired field hand in his eighties named Bill Traylor began drawing extraordinary images on pieces of discarded cardboard. The radically simplified forms of these lively drawings seem to echo the reductive tendencies of modernism. Nowhere is the ebullience of Traylor's work more apparent than in his multi-figure compositions, wherein negative space is fragmented by the angles of outthrust legs and arms. This fullcolor catalog presents approximately sixty drawings by Traylor, along with three scholarly essays. This major publication of Traylor's work will appeal to readers who appreciate both modernism and folk art.
---
Hardcover, 104 pages, 21,6x28, 95 color illustrations
ISBN: 978-3-7913-5199-5
Published:
US February 29, 2012
Status of delivery: This title is available.