Sie haben sich erfolgreich zum "Mein Buchentdecker"-Bereich angemeldet, aber Ihre Anmeldung noch nicht bestätigt. Bitte beachten Sie, dass der E-Mail-Versand bis zu 10 Minuten in Anspruch nehmen kann. Trotzdem keine E-Mail von uns erhalten? Klicken Sie
hier
, um sich erneut eine E-Mail zusenden zu lassen.
Brand-New & Terrific
Alex Katz in the 1950s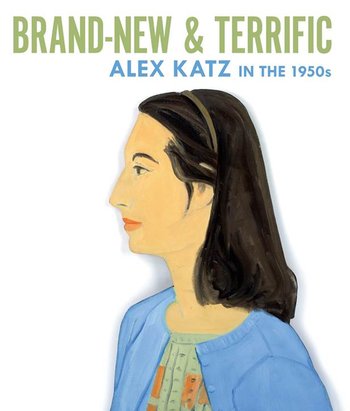 Celebrating an experimental decade in the career of Alex Katz, this book introduces audiences to a relatively unknown body of his work.

Coming of age as an artist in the 1950s, Alex Katz set out to reinvent representational painting in the wake of Abstract Expressionism. At first, Katz struggled to find an audience, destroying hundreds of canvases. This book surveys the artwork that survived from this momentous decade, one in which he first painted outdoors, innovated with collages, and met Ada del Moro, his wife and muse. The essays in this book contextualize Katz's painting, consider how he and his peers looked at one another, mined 19th-century portraiture, and borrowed from television, advertising, and cinema. The result is a fascinating study of a young artist laying the groundwork for an astonishingly successful career. Fans of Katz will be inspired by the radicality of his early work, and those being introduced to the artist will be struck by its freshness and relevance.
---
Hardcover, Linen with jacket, 208 pages, 23,0 x 28,0 cm, 9.1 x 11.0 in, 145 color illustrations, 7 b/w illustrations
ISBN: 978-3-7913-5435-4
Published:
US July 01, 2015
UK July 01, 2015
Status of delivery: This title is available.
Biography
Diana Tuite is the Katz Curator at the Colby Museum of Art. Sharon Corwin is Carolyn Muzzy Director and Chief Curator at the Colby Museum of Art. Katy Siegel is Professor of Art History at Hunter College where she is Chief Curator of the College Galleries. She is also curator-at-large for the Rose Art Museum at Brandeis University. Richard Shiff is Effie Marie Cain Regents Chair in Art at The University of Texas at Austin, where he directs the Center for the Study of Modernism. Eva Díaz is Assistant Professor in the History of Art and Design Department at Pratt Institute.