Sie haben sich erfolgreich zum "Mein Buchentdecker"-Bereich angemeldet, aber Ihre Anmeldung noch nicht bestätigt. Bitte beachten Sie, dass der E-Mail-Versand bis zu 10 Minuten in Anspruch nehmen kann. Trotzdem keine E-Mail von uns erhalten? Klicken Sie
hier
, um sich erneut eine E-Mail zusenden zu lassen.
Charmion von Wiegand
Expanding Modernism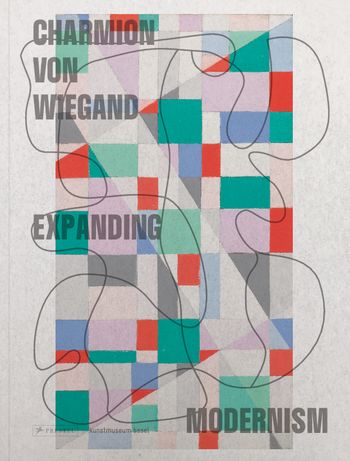 A generously illustrated book on the American artist Charmion von Wiegand whose oeuvre is a vital contribution to the history of modern and abstract art.
Charmion von Wiegand started painting figuratively in 1926, when she received encouragement from her friend and painter, Joseph Stella. After being hired as an American reporter based in Soviet Moscow from 1929 to 1932, von Wiegand established herself as a preeminent art critic who embraced progressive ideas. She moved back to New York City in 1932 and became immersed in the avant-garde movement. Von Wiegand developed a close circle of friends including Hans Richter, Carl Holty, and John Graham. In 1941, when she met and befriended Dutch painter Piet Mondrian, she changed her painting style completely and was finally considered an artist in her own right. Highly influenced by his work, von Wiegand became interested in combining abstraction, Theosophy, and Eastern religions including her adoptive religion, Buddhism. The result was modern geometric abstract paintings that were imbued with Eastern imagery. This comprehensive volume on von Wiegand showcases gloriously illustrated works from all phases of her career. It also contains insightful essays and an array of previously unpublished material from the artist's archives, including correspondence with Mondrian.

Edited by Maja Wismer, with contributions by Martin Brauen, Lori Cole, Haema Sivanesan, Nancy J. Troy, and Felix Vogel
---
Hardcover, Paperback with Jacket, 160 pages, 22,0 x 29,0 cm, 104 color illustrations
ISBN: 978-3-7913-5975-5
Published:
US September 07, 2021
UK July 15, 2021
Status of delivery: This title is available.
Biography
Lori Cole is Clinical Associate Professor and Associate Director of Experimental Humanities & Social Thought at the New York University.

Martin Brauen is the former Chief Curator of the Rubin Museum of Art in New York.

Haema Sivanesan is Curator of Contemporary Art at the Art Gallery of Greater Victoria in Kanada.

Nancy J. Troy is Victoria and Roger Sant Professor in Art at the Department of Art and Art History of the Stanford University.

Felix Vogel is Assistant Professor at the Department of Art History of the University of Basel.