Sie haben sich erfolgreich zum "Mein Buchentdecker"-Bereich angemeldet, aber Ihre Anmeldung noch nicht bestätigt. Bitte beachten Sie, dass der E-Mail-Versand bis zu 10 Minuten in Anspruch nehmen kann. Trotzdem keine E-Mail von uns erhalten? Klicken Sie
hier
, um sich erneut eine E-Mail zusenden zu lassen.
Diana Thater
The Sympathetic Imagination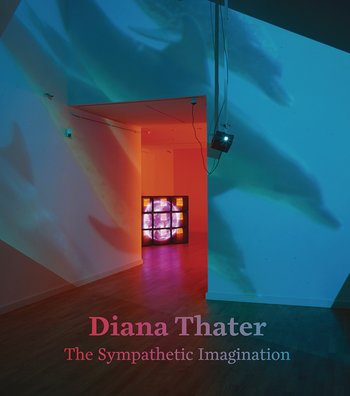 This book offers a mid-career retrospective of the work of Diana Thater, one of the most important and innovative artists working today.

For more than two decades, Diana Thater has been creating ground-breaking installations that build upon the basic visual language of film and video by integrating architecture, applied color, and artificial and natural light. Depicting a range of natural phenomena, her work is largely organized around an exploration of the subjectivity of animals. This lavishly illustrated overview shows how Thater has radically reenvisioned both the ways in which film and video are deployed in site-related installations and the relationship between subject and object. Luminous images of eighteen projects such as China, Abyss of Light, knots + surfaces, and gorillagorillagorilla are accompanied by quotes and fictional writings that have long served as Thater's touchstones. Also included are an interview with the artist and essays on a wide range of topics that Thater addresses in her work—from the history and politics of the Chernobyl disaster to beauty and Baroque architecture. This publication also gives readers exclusive access to a moving image supplement, featuring a film conceived and created by Thater in collaboration with production designer Patti Podesta, as well as an illustrated checklist with short video clips.
---
Hardcover with jacket, 224 pages, 25,0 x 28,0 cm, 9.8 x 11.0 in, 152 color illustrations
ISBN: 978-3-7913-5473-6
Published:
US November 01, 2015
UK November 01, 2015
Status of delivery: This title is available.
Biography
Lynne Cooke, Senior Curator for Special Projects in Modern Art at the National Gallery of Art, Washington, DC
RUJEKO HOCKLEY is Assistant Curator at the Whitney Museum of American Art in New York City and Co-curator of the 2019 Whitney Biennial.

CHRISTINE Y. KIM is Associate Curator at the Los Angeles County Museum of Art.
Lisa Gabrielle Mark is an editor who also serves as the Head of Publications at the Los Angeles County Museum of Art.
Michael Govan
MICHAEL GOVAN is the CEO and Wallis Annenberg Director at the Los Angeles County Museum of Art.
Patti Podesta
Patti Podesta is a Production Designer for film and television based in Los Angeles. She is a member of the Graduate Art Faculty at Art Center College of Design in Pasadena, California.
Links
Exhibition at L.A. County Museum of Art, November 22, 2015 - April 17, 2016
To Museum Website
More books from the authors