Sie haben sich erfolgreich zum "Mein Buchentdecker"-Bereich angemeldet, aber Ihre Anmeldung noch nicht bestätigt. Bitte beachten Sie, dass der E-Mail-Versand bis zu 10 Minuten in Anspruch nehmen kann. Trotzdem keine E-Mail von uns erhalten? Klicken Sie
hier
, um sich erneut eine E-Mail zusenden zu lassen.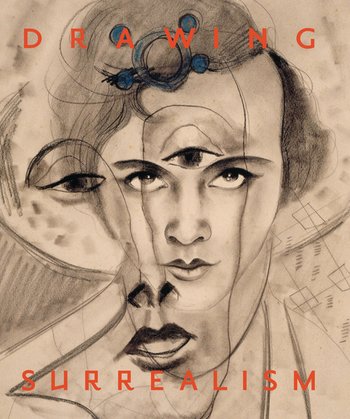 This expansive and informative book on Surrealist drawing reveals drawing to be a fundamental medium of Surrealist expression.

Drawing, often considered a minor art, was central to Surrealism from the very beginning. Automatic drawing, exquisite cadavers, and frottage are just a few of the techniques invented by Surrealists as means to tap into the subconscious realm. While previous books have examined the connection between drawings and Surrealist paintings, »Drawing Surrealism« is the first to recognize the medium as a fundamental form of Surrealist expression, and to explore its impact on other media as well. Surrealist collage, photography, and even paintings are presented in the context of drawing as a metaphor for innovation and experimentation. It is also the first book to encompass a wide array of artists on a global scale — from the great figures in Surrealist history to lesser-known Surrealists from Japan, Central Europe, and the Americas, where the movement had a profound and lasting effect. In addition to brilliant reproductions of drawings and other works by more than 100 artists, this volume also includes a substantial historical essay by the exhibition's curator as well as informative essays by leading scholars. This groundbreaking book offers a deep understanding of the techniques and concerns that made Surrealism such an intimate perceptual revolution.

"[T]his book illustrates the conceptual force of Surrealism in a way that, arguably, has not been so clear—or fun—before. With 200 richly reproduced images, it's like the Thriller album of art books—almost every one of them is a hit." —Art & Antiques

"This groundbreaking work makes a lasting contribution to the understanding of both drawing and surrealism. It will be a standard reference on the subject for years to come." —Choice
---
Hardcover, 240 pages, 24x29,8, 203 color illustrations, 9 b/w illustrations
ISBN: 978-3-7913-5239-8
Published:
US October 01, 2012
UK October 01, 2012
Status of delivery: This title is available.
Biography
Leslie Jones
Leslie Jones is Associate Curator of Prints and Drawings at the Los Angeles County Museum of Art.
Isabelle Dervaux
ISABELLE DERVAUX is the Acquavella Curator of Modern and Contemporary Drawings at the Morgan Library & Museum in New York City.
Links
"Surrealism Made Fresh" - articleon "Drawing Surrealism" in "The New York Review of Books"
Read the Article