Sie haben sich erfolgreich zum "Mein Buchentdecker"-Bereich angemeldet, aber Ihre Anmeldung noch nicht bestätigt. Bitte beachten Sie, dass der E-Mail-Versand bis zu 10 Minuten in Anspruch nehmen kann. Trotzdem keine E-Mail von uns erhalten? Klicken Sie
hier
, um sich erneut eine E-Mail zusenden zu lassen.
Equivalents
Photographs by Scott Mead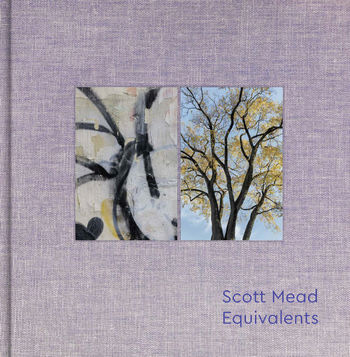 50.00
|
35.00
(* recommended retail price)
Explore stunning parallels and contrasts in Scott Mead's photographs of natural and built environments.
In Above the Clouds, Scott Mead contemplated the endless horizons outside of a plane's window and the inner and outer journeys they bring about. Now he turns his gaze back to earth, where the view is just as extraordinary. Inspired by William Eggleston, Mead's former teacher, this series of paired photographs focuses on composition, texture, light, shadows, and color to show how nature and the built world can mirror and contain each other. Although not always immediately obvious, the qualities these images share and the relationships between them help us see the world with a new perspective, with results that are in turn evocative, exhilarating, and lyrical. Writer and poet Brad Leithauser's thoughtful and reflective introduction sheds additional light on the complex and joyous interaction between the photographs and the emotions they create.

All profits from the sale of this book with be donated to Great Ormond Street children's hospital in London where one of Scott Mead's children was cured of a life-threatening illness many years ago.
---
Hardcover, 128 pages, 25,5x26,0, 126 color illustrations
ISBN: 978-3-7913-8655-3
Release date:
Published:
US January 18, 2022
UK October 07, 2021
Biography
Scott Mead
Scott Mead is an American-born photographer and philanthropist living in London. A photographer for many years before a career in investment banking, he returned to photography over ten years ago after rediscovering boxes in his attic of his large-format negatives and prints, unopened for decades. Numerous exhibitions and group shows have since followed, and his works are held in many private and institutional collections around the world. His previous book is »Above the Clouds« (Prestel).