Sie haben sich erfolgreich zum "Mein Buchentdecker"-Bereich angemeldet, aber Ihre Anmeldung noch nicht bestätigt. Bitte beachten Sie, dass der E-Mail-Versand bis zu 10 Minuten in Anspruch nehmen kann. Trotzdem keine E-Mail von uns erhalten? Klicken Sie
hier
, um sich erneut eine E-Mail zusenden zu lassen.
Expressionism in Germany and France
From Van Gogh to Kandinsky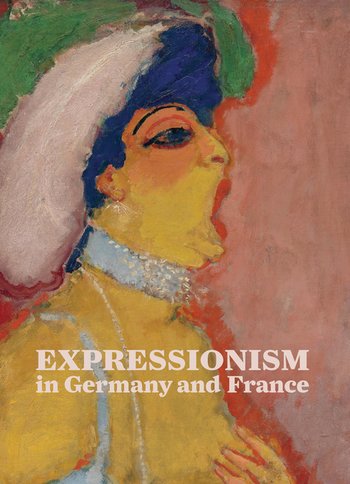 Hardcover
$
75.00
|
£
55.00
(* recommended retail price)
This groundbreaking examination of the cultural exchange between early 20th century French and German artists illuminates new ways of understanding the development of Expressionism.

Although the Expressionist movement is widely considered to have arisen out of a German aesthetic, it was actually as much a result of German artists' exposure to artists living and working in France, such as van Gogh, Seurat, Gauguin, Cézanne, Matisse, Picasso, and Braque. In fact, in its early days, Expressionism was assigned no specific nationality at all. This fascinating book focuses on the key exhibitions, galleries, and museum directors that helped disseminate styles and techniques of revolutionary French artists throughout Germany. Included here are French masterpieces seen not only by German artists in Paris but also in important galleries, exhibitions, and private collections in Berlin, Dresden, Munich, Weimar, and other cities. More than 100 paintings and works on paper are grouped to encourage an understanding of artistic influence and interchange. The volume also reflects new scholarship on issues of French- German relations and contributes to our understanding of the ways the visual arts are influenced by ideas of national identity and cultural heritage.
---
Hardcover, Linen with jacket, 296 pages, 22,2x31, 228 color illustrations, 13 b/w illustrations
ISBN: 978-3-7913-5340-1
Published:
US May 23, 2014
UK May 23, 2014
Status of delivery: This title is available.