Sie haben sich erfolgreich zum "Mein Buchentdecker"-Bereich angemeldet, aber Ihre Anmeldung noch nicht bestätigt. Bitte beachten Sie, dass der E-Mail-Versand bis zu 10 Minuten in Anspruch nehmen kann. Trotzdem keine E-Mail von uns erhalten? Klicken Sie
hier
, um sich erneut eine E-Mail zusenden zu lassen.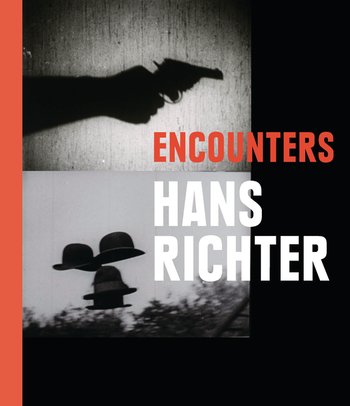 A multifaceted interpretation of Richter's career as a filmmaker, artist, and writer, examining his pioneering work —with a special emphasis on film—in the context of his collaborations with some of the most important figures in 20th-century art.

Hans Richter was a central figure in the avant-garde for more than 50 years. Born in Berlin in 1888, he joined the Zurich Dada group in 1916 and within a few years was producing some of the first abstract films ever created. In the 1930s he made commercial and propaganda films for both communist and capitalist interests—a phase of his career that has been, until now, little examined. After moving to the United States in 1940, Richter taught at the City College of New York, serving as a mentor to numerous participants in the New American Cinema movement. He worked alongside a virtual "Who's Who" of the avant-garde, including Arp, Bowles, Cage, Calder, Cocteau, Duchamp, Eisenstein, Ernst, Léger, Lissitzky, Malevich, Mies van der Rohe, Schwitters, and Tzara. This book examines the ways in which these "encounters"—to use Richter's own term—with other artists engendered creativity, originality, and meaning throughout his career. Including a chronology and Richter's first complete filmography in English, this volume sheds light on the relationships between modernism's most experimental artists, movements, and generations.
---
Hardcover, 224 pages, 23,5 x 27,3 cm, 9.3 x 10.7 in, 180 color illustrations
ISBN: 978-3-7913-5268-8
Published:
US May 15, 2013
UK May 15, 2013
Status of delivery: This title is available.