Sie haben sich erfolgreich zum "Mein Buchentdecker"-Bereich angemeldet, aber Ihre Anmeldung noch nicht bestätigt. Bitte beachten Sie, dass der E-Mail-Versand bis zu 10 Minuten in Anspruch nehmen kann. Trotzdem keine E-Mail von uns erhalten? Klicken Sie
hier
, um sich erneut eine E-Mail zusenden zu lassen.
Hundertwasser for Kids
Harvesting Dreams
Recommended age group: 8 +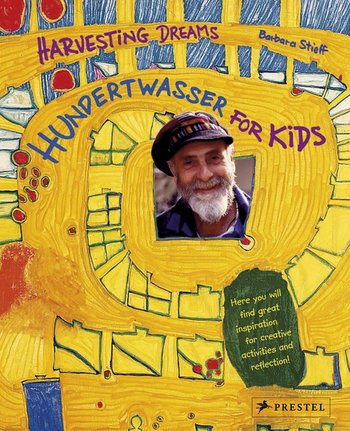 Hardcover
$
19.95
|
£
14.99
(* recommended retail price)
"Painting is to dream," said Hundertwasser. "When the dream is over, I don"t remember anything I dreamed about. The painting, however, remains. It is the harvest of my dream." This statement is at the heart of this engaging introduction to the work of the eccentric artist, humanitarian, environmentalist, and architect who dedicated his life to the beautification of the world we live in. Dozens of activities in this book will captivate children of all ages and take them on a journey through a magical world of creativity and self-fulfillment. The projects here help young readers discover nature"s gifts, encourage exploration of what lies outside one"s doorstep, and emphasize the importance of ecological harmony as vital to living a happier life. Children and their parents will return again and again to this colorful and entertaining tribute to an artist whose legacy offers hope and inspiration for all of us.
---
Hardcover with jacket, 96 pages, 19,3 x 24,0 cm, 105 color illustrations
ISBN: 978-3-7913-4098-2
Published:
US June 23, 2008
UK June 23, 2008
Status of delivery: This title is available.