Sie haben sich erfolgreich zum "Mein Buchentdecker"-Bereich angemeldet, aber Ihre Anmeldung noch nicht bestätigt. Bitte beachten Sie, dass der E-Mail-Versand bis zu 10 Minuten in Anspruch nehmen kann. Trotzdem keine E-Mail von uns erhalten? Klicken Sie
hier
, um sich erneut eine E-Mail zusenden zu lassen.
In the Fields of Empty Days
The Intersection of Past and Present in Iranian Art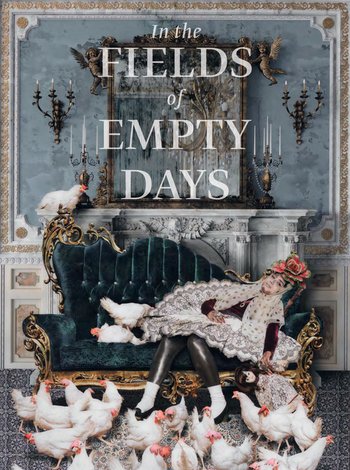 Filled with vibrant examples of painting, photography, sculpture, video, and other media, this book reveals how Iran's leading artists weave the country's past into the fabric of its contemporary art.
The past is a continuous and inescapable part of Iranian art and culture. This book beautifully demonstrates this notion with examples dating from the 1970s to the present—a time of turmoil and political upheaval. Featuring a dizzying variety of works—from paintings and photography to political cartoons and posters—this volume shows how contemporary artists appropriate and recontextualize myth and history to tell powerful new stories about life in Iran. This book also explores how pre-Modern artists first began to manipulate time by visually shifting the past into the present as demonstrated by Persian miniature painting, in particular illustrated versions of the Shahnama, or Book of Kings, the Iranian national epic. Statements from prominent contemporary artists consider the creative means by which they evoke the past to address present-day social and political concerns. Designed to promote fluid movement between historical and modern, this wideranging book offers a unique and important exploration of a country with a rich and complicated heritage.

The catalogue has an innovative design and unique hardback binding that presents two book sections bound into one object—a section with essays that opens conventionally to the left and another section of illustrations that opens to the right.
---
Hardcover, 208 pages, 22,5 x 30,0 cm
opens up in 2 directions
ISBN: 978-3-7913-5738-6
Published:
US May 01, 2018
UK May 01, 2018
Status of delivery: This title is available.
Biography
Linda Komaroff
LINDA KOMAROFF is Curator and Department Head of Art of the Middle East at the Los Angeles County Museum of Art.