Sie haben sich erfolgreich zum "Mein Buchentdecker"-Bereich angemeldet, aber Ihre Anmeldung noch nicht bestätigt. Bitte beachten Sie, dass der E-Mail-Versand bis zu 10 Minuten in Anspruch nehmen kann. Trotzdem keine E-Mail von uns erhalten? Klicken Sie
hier
, um sich erneut eine E-Mail zusenden zu lassen.
Kinesthesia
Latin American and Kinetic Art, 1954-1969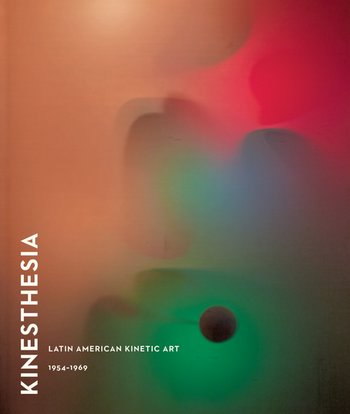 Kinesthesia: Latin American Kinetic Art, 1954–1969 examines the influential and visually stunning work of South American kinetic artists. While Southern California was becoming the North American epicenter for Light and Space art in the 1960s, separate yet closely related technical experiments had been unfolding in a handful of major cities of South America, as well as in Paris, the European center for kinetic art. Kinesthesia highlights the broad differences that emerged among the two principal South American centers of activity: Argentina, where kinetic art grew out of local debates about painting; and Venezuela, where pioneering notions of modern architecture stimulated a synthesis of art and design. Featured in this volume are kinetic sculptures and installations by Jesús Rafael Soto, Julio Le Parc, Carlos Cruz Diez, Martha Boto, and others, as well as essays that explore the history of this movement, examine the artists' reception by European and American audiences in the context of the Cold War, and link their achievements to 21st-century artists and their work.
---
Hardcover, 240 pages, 24,0 x 28,5 cm, 131 color illustrations, 29 b/w illustrations
ISBN: 978-3-7913-5673-0
Published:
US October 15, 2017
UK October 15, 2017
Status of delivery: This title is available.
Biography
Elizabeth Armstrong
Elizabeth Armstrong is Curator of Contemporary Art and Director of the Center for Alternative Museum Practice (CAMP) at the Minneapolis Institute of Arts. Previously, she was Deputy Director for Programs and Chief Curator at the Orange County Museum of Art and the author of »Birth of the Cool« (DelMonico • Prestel).