Sie haben sich erfolgreich zum "Mein Buchentdecker"-Bereich angemeldet, aber Ihre Anmeldung noch nicht bestätigt. Bitte beachten Sie, dass der E-Mail-Versand bis zu 10 Minuten in Anspruch nehmen kann. Trotzdem keine E-Mail von uns erhalten? Klicken Sie
hier
, um sich erneut eine E-Mail zusenden zu lassen.
Klimt & Rodin
An Artistic Encounter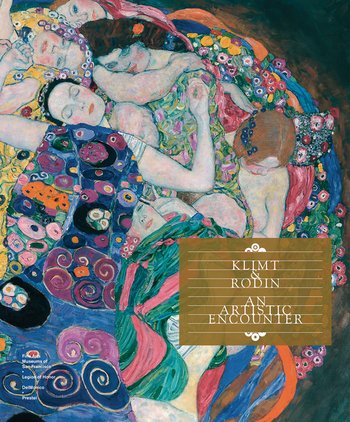 On the 100th anniversary of their deaths,
Gustav Klimt and Auguste Rodin are celebrated
as two pioneers of modernism who set new
standards in their chosen media.
Although they worked in different media, Auguste Rodin and Gustav Klimt were two artists whose output generated both incredible enthusiasm and virulent denunciation in their lifetimes. On the centenary of their deaths, in 1917 and 1918 respectively, this opulent volume highlights the remarkable parallels between the two creators: their passion for the human figure, erotic subject matter, pioneering techniques, and the achievement of international success. In chapters of alternating perspectives, this book features essays on fin-de-siècle Vienna, the phenomenon of artistic celebrity, and a tribute to the two seminal works that each artist gave the same name: The Kiss. Bringing these two masters together for the first time in such a detailed manner, this book captures a significant moment in European culture and demonstrates why their geniuses still speak so profoundly to us today.
---
Hardcover, 224 pages, 24,0 x 29,0 cm, 9.4 x 11.4 in, 122 color illustrations, 41 b/w illustrations
ISBN: 978-3-7913-5708-9
Published:
US October 15, 2017
UK October 15, 2017
Status of delivery: This title is available.
Other titles like "Klimt & Rodin"
Biography
TOBIAS G. NATTER is an art historian and expert on the art of Vienna, Austria. He was Chief Curator at the Belvedere Museum and Director of the Leopold Museum, both in Vienna.
More books from the authors