Sie haben sich erfolgreich zum "Mein Buchentdecker"-Bereich angemeldet, aber Ihre Anmeldung noch nicht bestätigt. Bitte beachten Sie, dass der E-Mail-Versand bis zu 10 Minuten in Anspruch nehmen kann. Trotzdem keine E-Mail von uns erhalten? Klicken Sie
hier
, um sich erneut eine E-Mail zusenden zu lassen.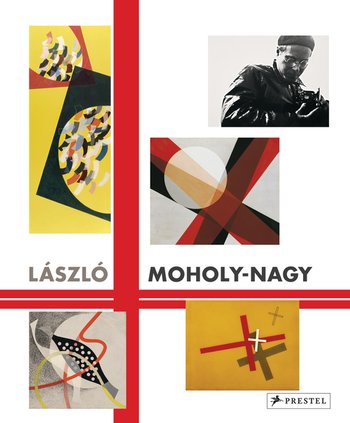 Hardcover
$
65.00
|
£
40.00
(* recommended retail price)
Throughout his career Moholy-Nagy produced brilliant works in painting, film, photography, sculpture, set design and typography. A leading proponent of the Bauhaus School, he strove to apply artistic principles to every aspect of daily life. This companion volume to a retrospective features 170 works fromall phases ofMoholy-Nagy's career. Essays on his involvement with the Bauhaus School; his late paintings; his photographs, photograms, and photosculptures; and his accomplishments in the field of graphic art are complemented by numerous color illustrations. The book also documents the reconstruction of a never completed work, The Room of Today, which incorporates the most important themes Moholy-Nagy brought to his art. Readers viewing his work for the first time, along with those already possessing a deep appreciation for his art, will celebrate this long-overdue volume.
---
Hardcover with jacket, 192 pages, 24,0 x 29,0 cm, 150 color illustrations
ISBN: 978-3-7913-5002-8
Published:
US December 01, 2009
UK October 01, 2009
Status of delivery: This title is available.