Sie haben sich erfolgreich zum "Mein Buchentdecker"-Bereich angemeldet, aber Ihre Anmeldung noch nicht bestätigt. Bitte beachten Sie, dass der E-Mail-Versand bis zu 10 Minuten in Anspruch nehmen kann. Trotzdem keine E-Mail von uns erhalten? Klicken Sie
hier
, um sich erneut eine E-Mail zusenden zu lassen.
Lines, Marks, and Drawings
Through the Lens of Roger Ballen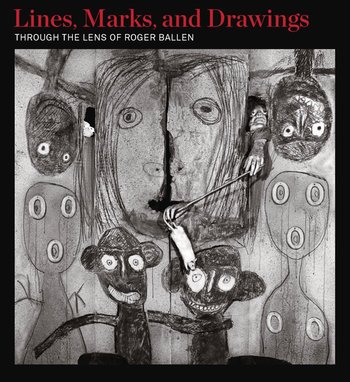 From distinctive portraits and complex photographic tableaux to YouTube sensations, the work of prominent African photographer Roger Ballen is given a fresh perspective in this volume.

For nearly half a century Roger Ballen has been shooting black-and-white film—a member of the last generation to work in that medium. He started his career taking portraits of rural Afrikaaners in their homes and has lately been moving toward more staged sets, and embellishing his photographs with expressionistic graffiti-type drawings. This retrospective book follows the development of line and drawing in Ballen's body of work, which is often characterized by complex interior arrangements of people, animals, and furnishings. In more recent work the artist has come out from behind the camera lens to engage with line more directly—including a luminous series of photographs that began with drawing on glass. Psychologically edgy and seductively beautiful images result. This volume also addresses the use of drawing and line in Ballen's newest work in videography. This astonishing collection reveals the breadth of Ballen's work, which moves fluidly between photography and drawing, harshness and beauty, raw expression and technical prowess.
---
Hardcover, 128 pages, 24,8x26,5
mit 100 Duplex-Abbildungen
ISBN: 978-3-7913-5315-9
Published:
US June 17, 2013
UK June 17, 2013
Status of delivery: This title is available.