Sie haben sich erfolgreich zum "Mein Buchentdecker"-Bereich angemeldet, aber Ihre Anmeldung noch nicht bestätigt. Bitte beachten Sie, dass der E-Mail-Versand bis zu 10 Minuten in Anspruch nehmen kann. Trotzdem keine E-Mail von uns erhalten? Klicken Sie
hier
, um sich erneut eine E-Mail zusenden zu lassen.
More Real?
Art in the Age of Truthiness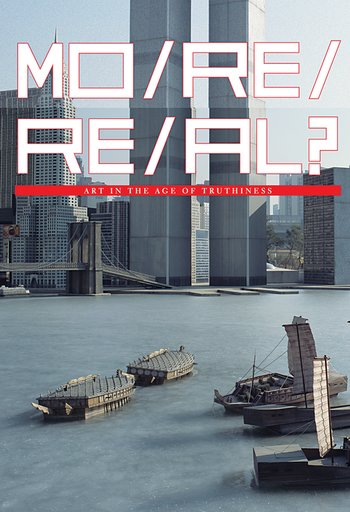 The companion volume to an exciting new exhibition, this book examines how today's most promising artists are exploring our shifting experience of reality.

As viewers of »The Colbert Report« know, we are living in an age of »truthiness« — where things we wish to be true are preferred to things that are known to be true. »More Real?« features an international contingent of contemporary artists whose work most aptly represents this modern conundrum in a variety of ways, from trompe l'oeil to digital manipulation. A series of scholarly, entertaining, and generously illustrated essays approach the concept of reality from a variety of perspectives: science and technology; the role of the cinema; the »parafictional« in art; diaspora artists from the Middle East; and historical trends from the Age of Reason to our current state. In an age when the relationship between truth and fiction has never been murkier, »More Real?« explores our constantly changing sense of what is real, and the consequences of not understanding the difference.
---
Hardcover with jacket, 304 pages, 16,5x24, 260 color illustrations
ISBN: 978-3-7913-5235-0
Published:
US June 30, 2012
UK June 30, 2012
Status of delivery: This title is available.
Biography