Sie haben sich erfolgreich zum "Mein Buchentdecker"-Bereich angemeldet, aber Ihre Anmeldung noch nicht bestätigt. Bitte beachten Sie, dass der E-Mail-Versand bis zu 10 Minuten in Anspruch nehmen kann. Trotzdem keine E-Mail von uns erhalten? Klicken Sie
hier
, um sich erneut eine E-Mail zusenden zu lassen.
No Boundaries
Aboriginal Australian Contemporary Abstract Painting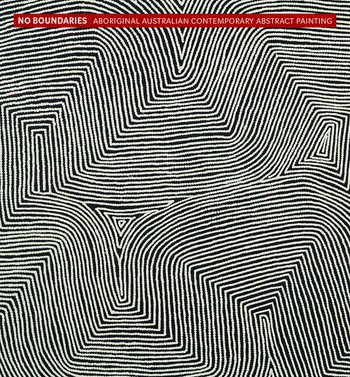 This exceptionally illustrated book presents the work of nine contemporary Aboriginal abstract painters, and includes a series of essays which bring together art history, anthropology, and new interpretations of one of the most dynamic painting movements of recent times.

Towards the turn of the 20th century, Australian Aboriginal art went through a moment of extraordinary experimentation and innovation. Across Australia, Aboriginal artists moved away from traditional figurative imagery towards dynamic and individual abstract styles. This book examines the work of nine artists who were at the forefront of this movement. These artists transformed their traditional practices and lore into dynamic contemporary artworks. Each of these artists is represented in depth, with stunning reproductions and thoughtful analysis by art historians, curators, critics, and anthropologists. These writings and illustrations introduce readers to the ways contemporary Aboriginal artists are forging a distinctive new path, creating some of the finest abstract paintings of our time.
---
Hardcover, Linen with jacket, 176 pages, 24,8 x 27,3 cm, 105 color illustrations
ISBN: 978-3-7913-5449-1
Published:
US February 01, 2015
UK December 15, 2014
Status of delivery: This title is available.
Biography
Henry F. Skerritt has written extensively on contemporary Aboriginal art, and is editor-in-chief of the journal Contemporaneity. Jens Hoffmann is Deputy Director and Head of Exhibitions and Public Programs at the Jewish Museum in New York City. William Fox is Director for the Center for Art + Environment at the Nevada Museum of Art in Reno, Nevada.
John Carty
JOHN CARTY is Head and Professor of Anthropology at the South Australian Museum.