Sie haben sich erfolgreich zum "Mein Buchentdecker"-Bereich angemeldet, aber Ihre Anmeldung noch nicht bestätigt. Bitte beachten Sie, dass der E-Mail-Versand bis zu 10 Minuten in Anspruch nehmen kann. Trotzdem keine E-Mail von uns erhalten? Klicken Sie
hier
, um sich erneut eine E-Mail zusenden zu lassen.
One Day at a Time
Manny Farber and Termite Art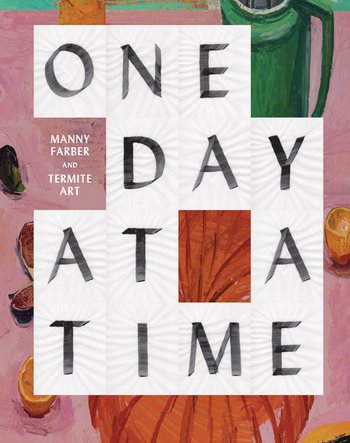 A companion to an exhibition inspired by the work of celebrated American painter and critic Manny Farber, this book explores Farber's concept of "Termite Art," an argument for the vital importance of art drawn from the everyday.
"Termite Art," in Farber's definition, is art born of observing and acknowledging the transitory nature of daily life. It is also a key antidote to the widespread problem of "White Elephant" art—big, swaggering "masterpiece art" self-consciously striving for greatness. In this book, artists, historians, and critics dive deep into art that forgoes such ambition in order to attend to the pleasures and problems of the everyday. The book is anchored by an essay by editor Helen Molesworth and features four contemporary commissioned artists' projects that exemplify "Termite Art," an interview with filmmaker Jean-Pierre Gorin, and a carefully selected collection of historical essays by and about Farber that functions as a reader on the subject.
---
Hardcover, 280 pages, 21,0 x 26,5 cm, 8.3 x 10.4 in
including 2 double gatefolds
ISBN: 978-3-7913-5766-9
Published:
US October 22, 2018
UK October 22, 2018
Status of delivery: This title is available.
Biography
HELEN MOLESWORTH is Chief Curator at the Museum of Contemporary Art, Los Angeles. Her articles regularly appear in periodicals such as Artforum, Art Journal, and October.
HELEN MOLESWORTH is Chief Curator at the Museum of Contemporary Art, Los Angeles.
Glenn Ligon
Glenn Ligon is an artist whose midcareer retrospective was presented at the Whitney Museum of American Art, New York, in 2011.