Sie haben sich erfolgreich zum "Mein Buchentdecker"-Bereich angemeldet, aber Ihre Anmeldung noch nicht bestätigt. Bitte beachten Sie, dass der E-Mail-Versand bis zu 10 Minuten in Anspruch nehmen kann. Trotzdem keine E-Mail von uns erhalten? Klicken Sie
hier
, um sich erneut eine E-Mail zusenden zu lassen.
Sharon Lockhart | Noa Eshkol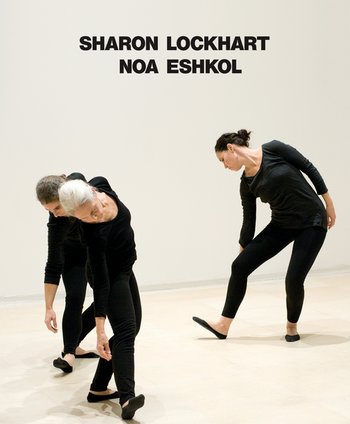 Featuring the newest work by internationally renowned Los Angeles artist Sharon Lockhart, this book captures the artist's multimedia meditation on the achievements of Israeli dance composer and textile artist Noa Eshkol.

Since the 1990s, Lockhart has used film and photography to memorialize specific, quotidian moments in particular communities. She discovered Eshkol's groundbreaking work during a 2008 residency in Israel. Eshkol (1924–2007) is best known for developing in the 1950s, with architect Avraham Wachman, the Eshkol-Wachman Movement Notation system, which uses a combination of symbols and numbers to define the motion of any limb around its joint, and which is the basis for Eshkol's dance practice. Lockhart filmed Eshkol's aging students and a newer generation of dancers performing her dance compositions in an effort to bring to light her visionary work. Published to accompany the exhibition »Sharon Lockhart | Noa Eshkol«, the book documents what is conceived as a two-person exhibition, presenting Lockhart's five-channel film installation and series of photographs of EWMN spherical models together with a selection of Eshkol's wall carpets, scores, drawings, and other archival materials.
---
Hardcover, 122 pages, 24x29, 90 color illustrations
ISBN: 978-3-7913-5223-7
Published:
US June 01, 2012
Status of delivery: This title is available.
Biography
Stephanie Barron
Stephanie Barron is Senior Curator and Head of the Department of Modern Art at the Los Angeles County Museum of Art.
Britt Salvesen
BRITT SALVESEN is Curator and Head of the Wallis Annenberg Photography Department and the Prints and Drawings Department at the Los Angeles County Museum of Art.
Links
Website of Eshkol Wachman Movement Notation Center
To Website
More books from the authors