Sie haben sich erfolgreich zum "Mein Buchentdecker"-Bereich angemeldet, aber Ihre Anmeldung noch nicht bestätigt. Bitte beachten Sie, dass der E-Mail-Versand bis zu 10 Minuten in Anspruch nehmen kann. Trotzdem keine E-Mail von uns erhalten? Klicken Sie
hier
, um sich erneut eine E-Mail zusenden zu lassen.
Steve Kahn
The Hollywood Suites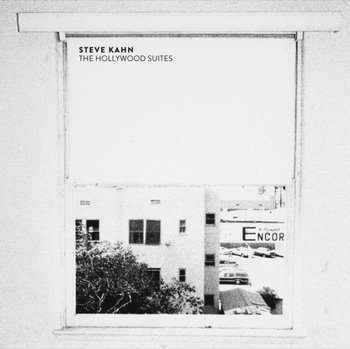 This generously illustrated book chronicles Steve Kahn's "The Hollywood Suites" series, which comprises of photos taken in rent-by-the-hour apartments in a run-down section of Hollywood from 1974 to 1977, featuring porn-industry models and the architecture of the rooms themselves.
In 1974 the photojournalist and art photographer Steve Kahn began a series of provocative black-and-white Polaroids of porn-industry models posing in seedy Hollywood apartments. What began as an exploration of staged photography and portraiture evolved over the next three years into "The Hollywood Suites," a multi-faceted conceptual project in which Kahn turned his lens away from the models to deconstruct their seemingly mundane and monotonous surroundings. Endlessly fascinating, Kahn's series touches on myriad themes including bondage, containment, isolation, and the poetics of absence. This volume includes more than 100 works arranged in chronological groupings based on the original Polaroid film sessions and features essays that offer a scholarly assessment of a groundbreaking work.
---
Hardcover, 160 pages, 28,0 x 28,0 cm, 11.0 x 11.0 in, 248 color illustrations
ISBN: 978-3-7913-5799-7
Published:
US October 08, 2018
UK October 08, 2018
Status of delivery: This title is available.
Biography
JAMES A. GANZ is Curator of the Achenbach Foundation for Graphic Arts at the Fine Arts Museums of San Francisco. His recent publications include Rembrandt's Century and Arthur Tress: San Francisco 1964 (both by Prestel).