Sie haben sich erfolgreich zum "Mein Buchentdecker"-Bereich angemeldet, aber Ihre Anmeldung noch nicht bestätigt. Bitte beachten Sie, dass der E-Mail-Versand bis zu 10 Minuten in Anspruch nehmen kann. Trotzdem keine E-Mail von uns erhalten? Klicken Sie
hier
, um sich erneut eine E-Mail zusenden zu lassen.
The Caporali Missal
A Masterpiece of Renaissance Illumination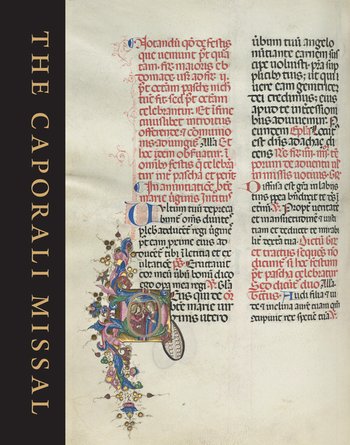 A little-known and rediscovered illuminated manuscript from the Renaissance is the focal point of this enthralling exploration of Umbrian painting, the role of the Franciscan order, and the artists Bartolomeo and Giacepo Caporali.

The Caporali Missal, a sumptuous and important Renaissance missal—or service book for the priest at the altar—was illuminated by the Caporali brothers for the Franciscan community in the hillside town of Montone, near Perugia, in 1469. This exhibition catalog celebrates this important manuscript, recently acquired by the Cleveland Museum of Art, with exquisite reproductions that bring the illuminated pages to life. Additional works by the Caporali brothers and relevant art from the museum's and other collections elucidate the history, style, content, function, and authorship of the missal. Illustrations of a chalice and a paten, a chasuble, and a processional cross enhance the religious and aesthetic context of the manuscript. A series of essays by eminent scholars examine the influence of Florentine artists on the Caporali brothers and explore the spiritual life of the Franciscan community and the history of the friary at Montone.
---
Hardcover, half-linen, 132 pages, 23x29, 107 color illustrations
ISBN: 978-3-7913-5271-8
Published:
US February 15, 2013
UK February 15, 2013
Status of delivery: This title is available.