Sie haben sich erfolgreich zum "Mein Buchentdecker"-Bereich angemeldet, aber Ihre Anmeldung noch nicht bestätigt. Bitte beachten Sie, dass der E-Mail-Versand bis zu 10 Minuten in Anspruch nehmen kann. Trotzdem keine E-Mail von uns erhalten? Klicken Sie
hier
, um sich erneut eine E-Mail zusenden zu lassen.
The Magical Tree
A Children's Book Inspired by Gustav Klimt
Recommended age group: 4 +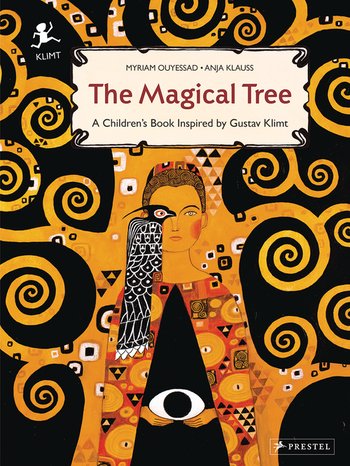 Hardcover
$
14.95
|
£
11.99
(* recommended retail price)
Inspired by Klimt's famous mural The Tree of Life, this dreamily illustrated children's book tells the story of a magical tree whose fruit saves lives.

Painted during the artist's "golden period," Gustav Klimt's The Tree of Life has been interpreted in myriad ways. This children's book deftly incorporates the mysteries and depth of Klimt's masterpiece into a story for young readers. A young man is given a seed that grows into a beautiful fruit-bearing tree. After tasting the fruit, he can see into the future, including events that will put the lives of others in danger. A king and his lovely princess daughter test the boy's predictions, and love ensues. As children turn the pages of this exquisite book, they will be drawn into the intricately detailed and boldly colored illustrations, which echo Klimt's own artistry. The book includes a gorgeous reproduction of The Tree of Life, along with information about Klimt and his work. Designed to encourage children to discover new details each time they open the pages, this is a charming book that will be read over and over again.
---
Original Title: Le Gardien de l'arbre
Originally published by: l'Elan vert
Hardcover, 32 pages, 24,0 x 32,0 cm, 9.4 x 12.6 in, 15 color illustrations
ISBN: 978-3-7913-7214-3
Published:
US May 02, 2016
UK April 01, 2016
Status of delivery: This title is available.