Sie haben sich erfolgreich zum "Mein Buchentdecker"-Bereich angemeldet, aber Ihre Anmeldung noch nicht bestätigt. Bitte beachten Sie, dass der E-Mail-Versand bis zu 10 Minuten in Anspruch nehmen kann. Trotzdem keine E-Mail von uns erhalten? Klicken Sie
hier
, um sich erneut eine E-Mail zusenden zu lassen.
The Museum of Mysteries
Art's best kept secrets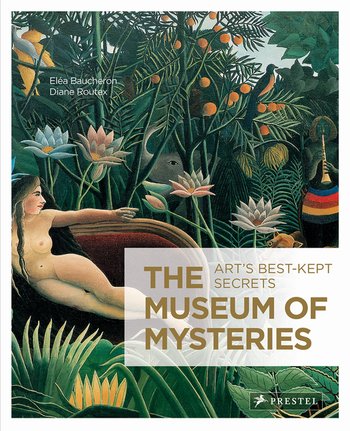 Art and mystery collide in this fascinating look at the secrets behind some of the world's most important masterpieces and their creators.

Who was the model for Vermeer's Girl with a Pearl Earring? How were the Nazca Lines, the giant drawings scrawled across Peru's desert coast, created? Why is Botticelli's Birth of Venus an ingenious example of mathematic computation? Traveling across centuries and continents, this collection of 40 enigmatic artworks and artists examines secrets that have confounded experts and amateurs alike. Presented in beautiful color spreads, each work or artist is profiled in an absorbing and accessible commentary that draws on the latest research. While some of these mysteries have been solved, many others continue to stump even the most learned scholars. Find out what they know—and what they don't—in this compelling collection that will deepen readers' appreciation of some of the world's most recognizable masterpieces.
---
Original Title: The Museum of Secrets
Originally published by: Olo Editions
Hardcover with jacket, 176 pages, 21,0 x 26,0 cm, 8.3 x 10.2 in, 100 color illustrations
ISBN: 978-3-7913-4920-6
Published:
US April 17, 2014
UK March 17, 2014
Status of delivery: This title is available.