Sie haben sich erfolgreich zum "Mein Buchentdecker"-Bereich angemeldet, aber Ihre Anmeldung noch nicht bestätigt. Bitte beachten Sie, dass der E-Mail-Versand bis zu 10 Minuten in Anspruch nehmen kann. Trotzdem keine E-Mail von uns erhalten? Klicken Sie
hier
, um sich erneut eine E-Mail zusenden zu lassen.
The Olympics
Past & Present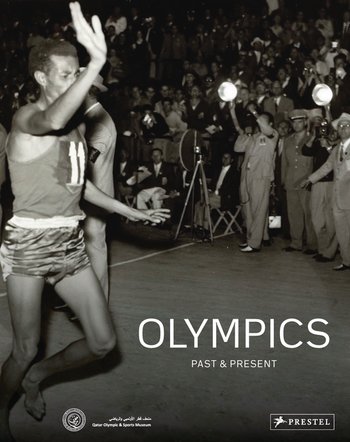 This lavishly illustrated book takes readers into the world of ancient Olympia and the modern Olympic Games.

Filled with photographs, drawings, and maps, this book explores the natural environment of the sanctuary and the important political and cultural role it played. Archaeological discoveries give a fascinating picture of an ancient Olympia whose legacy of peaceful competition and athletic excellence lives on. The first modern Olympic Games were held in 1896 and, since then, the number of nations competing has grown from 14 to more than 200. In addition to numerous illustrations, this book includes fascinating essays that offer a global perspective on the phenomenon that the Olympic Games have become and trace its evolution from a great idea to a grand spectacle. With hundreds of photographs and illustrations, it looks at aspects of the Games from the first Winter Olympic Games in 1924 to the highly politically charged Olympics in Berlin in 1936; from doping scandals to the growth of the Paralympics. Interspersed with the illustrations are fascinating essays that gather the latest information, records, and research making this one of the most comprehensive and up-to-date books on the topic.
---
Hardcover, Linen with jacket, 316 pages, 24,0 x 30,0 cm, 182 color illustrations, 86 b/w illustrations
ISBN: 978-3-7913-5215-2
Published:
US May 13, 2013
UK April 26, 2013
Status of delivery: This title is available.