Sie haben sich erfolgreich zum "Mein Buchentdecker"-Bereich angemeldet, aber Ihre Anmeldung noch nicht bestätigt. Bitte beachten Sie, dass der E-Mail-Versand bis zu 10 Minuten in Anspruch nehmen kann. Trotzdem keine E-Mail von uns erhalten? Klicken Sie
hier
, um sich erneut eine E-Mail zusenden zu lassen.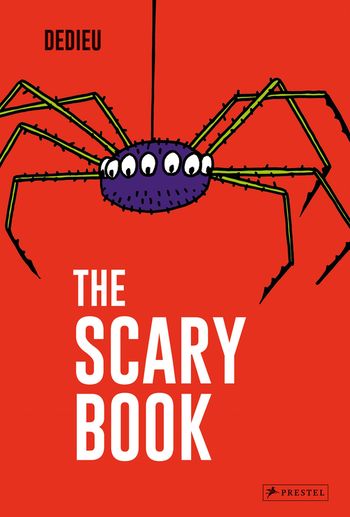 Hardcover
$
12.95
|
£
9.99
(* recommended retail price)
A perfect blend of silly and scary, this oversized
lift-the-flap board book shows children what's
hiding inside some creepy creatures.
Snakes, bats, and spiders aren't that frightening—but just wait till you see what they're like on the inside! This delightfully ghoulish book is filled to the brim with creatures perfect for some Halloween fun. Whether it's a big bad wolf or a skeletal ghost, each monster is hiding its really horrible side beneath a foldable flap. Lift the foldout on the crab to reveal sharp teeth and tentacle tongues or pull down the flap on the spider to discover its recently caught snacks. Thierry Dedieu's colorful illustrations bring humor and lightheartedness to many spinechilling creatures. A perfect blend of silly and scary, this big board book helps kids overcome their worries with laughter. Encourage your children to embrace their spooky side with this Halloween treat!
---
Original Title: Le Grand Livre de la Peur
Originally published by: Saltimbanque
Hardcover, 20 pages, 17,6x26,1
with 10 Flaps
ISBN: 978-3-7913-7464-2
Published:
US September 15, 2020
UK September 03, 2020
Status of delivery: This title is available.
Biography
Thierry Dedieu is an author and illustrator who has published nearly 100 books. He has received numerous awards, including the Sorcières Special Prize in 2010. He lives in Le Gers, France.