Sie haben sich erfolgreich zum "Mein Buchentdecker"-Bereich angemeldet, aber Ihre Anmeldung noch nicht bestätigt. Bitte beachten Sie, dass der E-Mail-Versand bis zu 10 Minuten in Anspruch nehmen kann. Trotzdem keine E-Mail von uns erhalten? Klicken Sie
hier
, um sich erneut eine E-Mail zusenden zu lassen.
The Sculpture of Auguste Rodin
at the Legion of Honor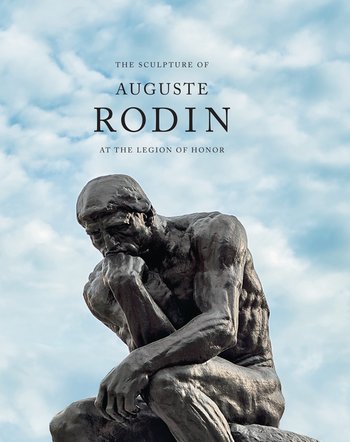 Auguste Rodin has been called the father of modern sculpture and on the centenary of his death this stunning book presents a fresh examination of his legacy.

Exploring the full range of the work of French artist Auguste Rodin (1840–1917), this book also reveals the deep significance of Rodin's oeuvre to the history of the Legion of Honor in San Francisco, which holds one of the finest collections of Rodin sculpture in the United States. The publication contains examples from his early days as a struggling artist to his matureand most successful works, including "The Age of Bronze" (ca. 1875–1877), "Saint John the Baptist Preaching" (1878), "TheBurghers of Calais" (1885–1886), and "The Kiss" (ca. 1884). The majority of the bronzes are lifetime casts by the sculptor, making this collection a rare and significant body of Rodin's output. Arelated group of plaster models and fragments augment thesemajor pieces, adding to the scope and breadth of this volume. Showcasing beautiful new photography of more than fifty of Rodin's most iconic artworks alongside an illuminating essay, this book will delight and surprise readers with its novel insights into one of the greatest sculptors in art history.
---
Hardcover, 160 pages, 21,6 x 26,0 cm, 8.5 x 10.2 in, 120 color illustrations, 46 b/w illustrations
ISBN: 978-3-7913-5633-4
Published:
US February 01, 2017
UK February 01, 2017
Status of delivery: This title is available.
Biography
Martin Chapman
MARTIN CHAPMAN is Curator in Charge of European Decorative Arts and Sculpture at the Fine Arts Museums of San Francisco. His publications include Breguet: Art and Innovation in Watchmaking and Cartier and America (both DelMonico Books•Prestel).
More books from the author