Sie haben sich erfolgreich zum "Mein Buchentdecker"-Bereich angemeldet, aber Ihre Anmeldung noch nicht bestätigt. Bitte beachten Sie, dass der E-Mail-Versand bis zu 10 Minuten in Anspruch nehmen kann. Trotzdem keine E-Mail von uns erhalten? Klicken Sie
hier
, um sich erneut eine E-Mail zusenden zu lassen.
Things Beyond Resemblance
James Welling Photographs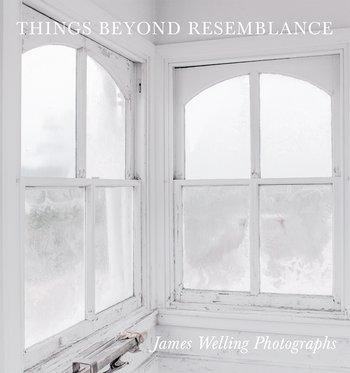 This generously illustrated book examines a series of color photographs by Los Angeles–based artist James Welling, who turned to the painter Andrew Wyeth for inspiration.

As a conceptual artist who is deeply interested in the genesis of representation, Welling began this series of photographs as an examination of Andrew Wyeth's influence on his own work, from Welling's earliest watercolors in the 1960s through his recent photographs. Shot on location in Pennsylvania and Maine—in the same areas where Wyeth painted throughout his life—this major series includes photographs from 2010 through 2014. In addition to including never-before-seen works from the completed Wyeth series, the book explores the mechanisms of influence of one artist upon another—even across media—ranging from subconscious borrowings to more direct appropriations. Using color photography, Welling evokes Wyeth's aesthetic, particularly the importance of place in his work. Paying homage to Wyeth's practice of manipulating subject matter in his seemingly realistic paintings, Welling digitally altered his photographs in subtle ways. This book provides a fascinating look at a major new series by a leading contemporary artist, and allows for fresh and insightful connections to Andrew Wyeth.
---
Hardcover with jacket, 152 pages, 24,8x27,0, 116 color illustrations
ISBN: 978-3-7913-5486-6
Published:
US August 01, 2015
UK August 01, 2015
Status of delivery: This title is available.
Biography
Suzanne Hudson
SUZANNE HUDSON is a critic and art historian and is currently Associate Professor of Art History and Fine Arts at the University of Southern California in Los Angeles.
More books from the author