Sie haben sich erfolgreich zum "Mein Buchentdecker"-Bereich angemeldet, aber Ihre Anmeldung noch nicht bestätigt. Bitte beachten Sie, dass der E-Mail-Versand bis zu 10 Minuten in Anspruch nehmen kann. Trotzdem keine E-Mail von uns erhalten? Klicken Sie
hier
, um sich erneut eine E-Mail zusenden zu lassen.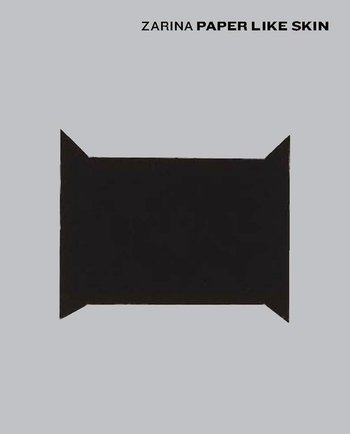 Tracing the artist's career in full from the early 1960's to the present, this book offers the first retrospective of the Indian-born American artist Zarina.

Exhibition Itinerary:
Hammer Museum, Los Angeles October 23, 2011–January 22, 2012
The Solomon R. Guggenheim Museum, January–March 2013

Published in association with the Hammer Museum.

Zarina Hashmi's main working medium is paper, which she employs in woodcuts, etchings, drawings, rubbings, and casts made from paper pulp. Minimal yet rich in associations, her abstract compositions are inextricably linked to her life and to the themes of dispossession and exile that have marked it. The concept of home—whether personal, geographical, national, spiritual, or familial—resonates throughout Zarina's work. Appearing in different guises throughout her oeuvre, her distinctive line is the unifying element of her compositions, like an umbilical cord that ties her to this world regardless of where she is. This generously illustrated volume places Zarina's work within a tradition of the use and fabrication of paper on the Indian Subcontinent, while also examining the themes of dispossession and exile that are subtly yet poignantly raised by her art.
---
Hardcover, 192 pages, 21x25,5, 225 color illustrations, 5 b/w illustrations
ISBN: 978-3-7913-5166-7
Published:
US October 31, 2011
UK October 31, 2011
Status of delivery: This title is available.
Biography
Allegra Pesenti
Allegra Pesenti is Curator, Grunwald Center for the Graphic Arts, Hammer Museum.