Sie haben sich erfolgreich zum "Mein Buchentdecker"-Bereich angemeldet, aber Ihre Anmeldung noch nicht bestätigt. Bitte beachten Sie, dass der E-Mail-Versand bis zu 10 Minuten in Anspruch nehmen kann. Trotzdem keine E-Mail von uns erhalten? Klicken Sie
hier
, um sich erneut eine E-Mail zusenden zu lassen.
Ai Weiwei
According to What?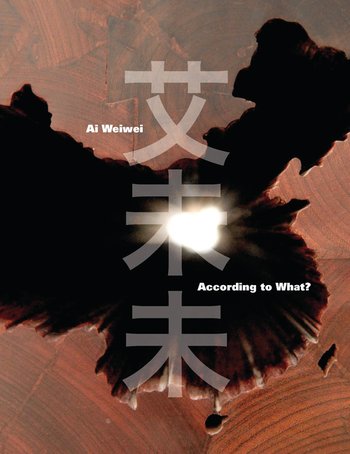 eBook epub
$
24.99
|
£
15.99
(* recommended retail price)
Published in conjunction with the first US retrospective of the celebrated and provocative artist Ai Weiwei, this volume offers an essential introduction to the full spectrum of his work.

A leading figure among Chinese artists of his generation, Ai Weiwei creates art that poses fundamental questions about the ways in which art and culture interrelate with society and how society interrelates with individual existence. As a result of his internationally acclaimed work and his direct engagement with Chinese policies and politics, Ai has been thrust into the global spotlight. Featuring his most significant works since 2000, this catalog offers insight into the artist's use of simple forms and artistic methods reminiscent of Conceptual and Minimal art, his preoccupation with the traditional design of furniture and other daily objects, and his iconoclastic attitudes toward traditional values and political authority. The book includes works in sculpture, photography, video, and site-specific architectural installations, making it an invaluable resource on Ai's enormously diverse oeuvre.

Optimized for iPad.
---
eBook epub (epub), approx. 176 pages (Print)
ISBN: 978-3-641-09991-6
Status of delivery: This title is available.
Other titles like "Ai Weiwei"
Biography
Charles Merewether
Charles Merewether is an art historian, writer and curator who has worked in Australia, Europe and the Americas. He was Collections Curator at the Getty Center in Los Angeles from 1994-2004. Between 2004-2006, he was Artistic Director & Curator of the 2006 Biennale of Sydney and Senior Research Fellow at the Centre for Cross Cultural Research, Australian National University. In October 2007, he has been appointed Deputy Director, Cultural District for the Tourist Development and Investment Company, Abu Dhabi.
Kerry Brougher
KERRY BROUGHER, Director of the Academy Museum of Motion Pictures, was Interim Director and Chief Curator at the Hirshhorn Museum and Sculpture Garden in Washington, D.C ., Director of Modern Art Oxford, and a curator at the Museum of Contemporary Art, Los Angeles.
Weitere E-Books der Autoren