Sie haben sich erfolgreich zum "Mein Buchentdecker"-Bereich angemeldet, aber Ihre Anmeldung noch nicht bestätigt. Bitte beachten Sie, dass der E-Mail-Versand bis zu 10 Minuten in Anspruch nehmen kann. Trotzdem keine E-Mail von uns erhalten? Klicken Sie
hier
, um sich erneut eine E-Mail zusenden zu lassen.
Yoko Ono
Half-A-Wind Show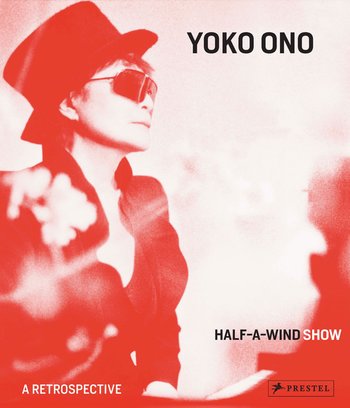 eBook epub
$
24.99
|
£
15.99
(* recommended retail price)
On the occasion of Yoko Ono's 80th birthday, this retrospective volume showcases the enormous diversity and reach of her work of the past 60 years.

Yoko Ono is an established avant-garde artist whose work spans installations, object, film, photography, and music. Named after her renowned 1967 exhibition Half a Wind at London's Lisson Gallery, this volume features Ono's most important projects. It also includes photographs of Ono surrounded by her art, either as creator or participant, as well as her billboards, "instructions," letters, invitations to her performances, and exhibition posters. Paying special tribute to her work of the 1960s and 1970s, this publication reveals Ono's influence on the avant-garde art movement—from Fluxus to performance—and highlights her tireless efforts on behalf of world peace.
---
eBook epub (epub), 134 color illustrations, 114 b/w illustrations
ISBN: 978-3-641-10948-6
Status of delivery: This title is available.
Other titles like "Yoko Ono"
Biography
Max Hollein
Max Hollein, former Director and CEO of the Fine Arts Museum of San Francisco, is Director of the Metropolitain Museum of Art, New York. In the past, he was Director of the Städel Museum, the Schirn Kunsthalle and the Liebieghaus Skulpturensammlung in Frankfurt am Main, Germany.
Weitere E-Books der Autoren