Sie haben sich erfolgreich zum "Mein Buchentdecker"-Bereich angemeldet, aber Ihre Anmeldung noch nicht bestätigt. Bitte beachten Sie, dass der E-Mail-Versand bis zu 10 Minuten in Anspruch nehmen kann. Trotzdem keine E-Mail von uns erhalten? Klicken Sie
hier
, um sich erneut eine E-Mail zusenden zu lassen.
Disappearing—California c. 1970
Bas Jan Ader, Chris Burden, Jack Goldstein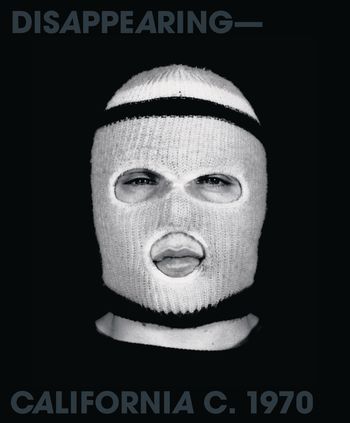 Paperback
$
45.00
|
£
35.00
(* recommended retail price)
This insightful book explores the theme of disappearance in the 1970s performance art of Bas Jan Ader, Chris Burden, and Jack Goldstein.
In 1971, Chris Burden disappeared for three days without a trace. This book, also entitled Disappearing, examines the theme of disappearance in the works of Burden and his contemporaries, Bas Jan Ader and Jack Goldstein, in 1970s Southern California. Loosely affiliated, these three artists shared an interest in themes of disappearance and self-effacement. In 1972, Goldstein buried himself alive during a performance, while during Ader's tragic last work, In search of the miraculous (1975), the artist vanished crossing the Atlantic. Responding to cultural pressures like the Vietnam War and the nascent field of feminist art, the artists used "disappearing" as a response to the masculine anxiety of the 1970s. This book reveals a fascinating intersection between major figures at a critical turning point for Californian art.
---
Paperback, 160 pages, 21,5 x 27,0 cm, 8.5 x 10.6 in, 100 color illustrations
ISBN: 978-3-7913-5854-3
Published:
US July 02, 2019
UK April 22, 2019
Status of delivery: This title is available.
Biography
More books from the author