Sie haben sich erfolgreich zum "Mein Buchentdecker"-Bereich angemeldet, aber Ihre Anmeldung noch nicht bestätigt. Bitte beachten Sie, dass der E-Mail-Versand bis zu 10 Minuten in Anspruch nehmen kann. Trotzdem keine E-Mail von uns erhalten? Klicken Sie
hier
, um sich erneut eine E-Mail zusenden zu lassen.
I was raised on the Internet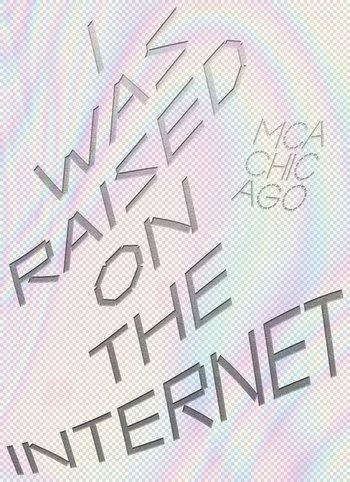 Coinciding with a major exhibition at the Museum of Contemporary Art Chicago, this anthology of essays and reflections casts a discursive and critical light on the work of artists engaging with the internet and digital technologies today.
Structured in three parts, I Was Raised on the Internet features critical essays, provocations, and manifestos, as well as images of new commissions for the accompanying exhibition. The book functions independently of the exhibition as a contribution to the knowledge of art and technology studies. Esteemed authors and creative practitioners—including Monira Al Qadiri, Jeremy Bailey, Zach Blas, James Bridle, Michael Connor, Lauren Cornell, Aria Dean, Simon Denny, DIS, Orit Gat, Omar Kholeif, Cadence Kinsey, Olia Lialina, Joanne McNeil, Trevor Paglen, Heather Phillipson, Jared Quinton, Martine Syms, Jon Thomson and Alison Craighead, and Nina Wexelblatt—use the book as a jumping-off point to broaden the critical debate on art that engages with continually evolving digital technologies.
---
Paperback, Flexi-cover, 184 pages, 16,8 x 22,5 cm, 6.6 x 8.7 in, 34 color illustrations, 52 b/w illustrations
ISBN: 978-3-7913-5802-4
Published:
US November 06, 2018
UK October 10, 2018
Status of delivery: This title is available.
Biography
Omar Kholeif
OMAR KHOLEIF is Manilow Senior Curator and Director of Global Initiatives at the Museum of Contemporary Art Chicago. He is the author of You Are Here: Art After the Internet and Electronic Superhighway: From Experiments in Art and Technology to Art After the Internet.
More books from the author