Sie haben sich erfolgreich zum "Mein Buchentdecker"-Bereich angemeldet, aber Ihre Anmeldung noch nicht bestätigt. Bitte beachten Sie, dass der E-Mail-Versand bis zu 10 Minuten in Anspruch nehmen kann. Trotzdem keine E-Mail von uns erhalten? Klicken Sie
hier
, um sich erneut eine E-Mail zusenden zu lassen.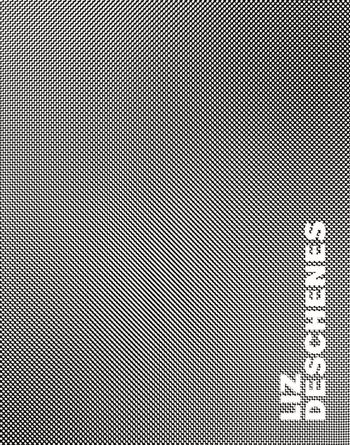 The only comprehensive publication devoted exclusively to "one of the quiet giants of post-conceptual photography" (The New York Times), this book celebrates Liz Deschenes's twenty-year career with immaculately produced images, an interview with the artist, and critical essays.

One of the most innovative artists working today, Liz Deschenes continually challenges photography's traditional conventions. Since the mid-1990s her work has evolved as a stripping away of photography's inherent interference with its subjects. Making use of the medium's most fundamentalaspects—paper, light, chemicals—she produces camera-less pieces that not only remind viewers of photography's essential goal of reflecting light and color but also expand its scope into the realm of sculpture. Filled with dazzling reproductions of Deschenes's installations and lush work, this book includes her key bodies of works, from early color studies to recent hybrid photo-sculptural installations that playfully interact with their environment. An interview captures Deschenes's voice and point of view and a series of critical essays rounds out this unparalleled exploration of an exciting, boundary-pushing artist working at the height of her powers.
---
Hardcover, 160 pages, 24,8 x 31,8 cm, 9.8 x 12.5 in, 78 color illustrations, 8 b/w illustrations
ISBN: 978-3-7913-5511-5
Published:
US June 06, 2016
UK June 06, 2016
Status of delivery: This title is available.
Biography
EVA RESPINI is Barbara Lee Chief Curator at the Institute of Contemporary Art/Boston.
EVA RESPINI is Barbara Lee Chief Curator at the Institute of Contemporary Art/Boston. SARAH CHARLESWORTH was an artist, teacher, and writer who died in 2013. ERIC CROSBY is Richard Armstrong Curator of Modern and Contemporary Art at the Carnegie Museum of Art in Pittsburgh. ROXANA MARCOCI is Senior Curator in the Department of Photography at the Museum of Modern Art, New York. R. H. QUAYTMAN is an artist, educator, and writer. LYNNE TILLMAN is a novelist, cultural critic, and Professor/Writer-in-Residence at the University of Albany.
Links
Exhibition at Institute of Contemporary Art, Boston, June 29 - Oct. 2, 2016
To Museum Website