Sie haben sich erfolgreich zum "Mein Buchentdecker"-Bereich angemeldet, aber Ihre Anmeldung noch nicht bestätigt. Bitte beachten Sie, dass der E-Mail-Versand bis zu 10 Minuten in Anspruch nehmen kann. Trotzdem keine E-Mail von uns erhalten? Klicken Sie
hier
, um sich erneut eine E-Mail zusenden zu lassen.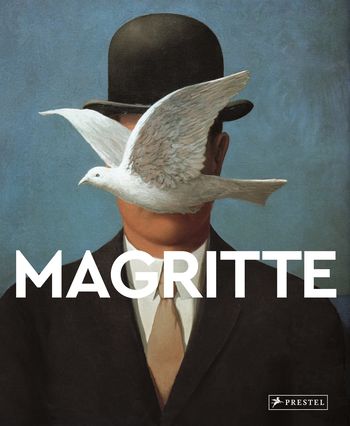 Elegant and enlightening, affordable and compact, this introduction to the master of Surrealism helps unlock the mysteries behind Magritte's famous imagery.
Once derided as shocking and indecipherable, the work of Rene Magritte has now become part of the lingua franca of the Instagram age. Works such as The False Mirror, Time Transfixed, and The Treachery of Images are culturally familiar, but not widely understood. This accessible introduction to Magritte's life and career helps readers to decipher the ideas behind Dadaism and Surrealism, to understand these movements and how Surrealism's most famous practitioner also drew on Romanticism. A biographical essay traces Magritte's life and early career in Brussels; his move to Paris, where he met Dalí, Ernst, and Miró; his return to Brussels during the Great Depression where a change in philosophy would disrupt his ties to Surrealism; and his eventual worldwide success and acclaim. Throughout the book chronologically arranged reproductions of works in their entirety, as well as in detail, bring the entire span of Magritte's career to brilliant life.
---
Paperback, with flaps, 112 pages, 17,0 x 21,0 cm, 55 color illustrations
ISBN: 978-3-7913-8794-9
Release date:
Published:
UK April 12, 2022
Biography
Alexander Adams is a British artist, poet and critic.