Sie haben sich erfolgreich zum "Mein Buchentdecker"-Bereich angemeldet, aber Ihre Anmeldung noch nicht bestätigt. Bitte beachten Sie, dass der E-Mail-Versand bis zu 10 Minuten in Anspruch nehmen kann. Trotzdem keine E-Mail von uns erhalten? Klicken Sie
hier
, um sich erneut eine E-Mail zusenden zu lassen.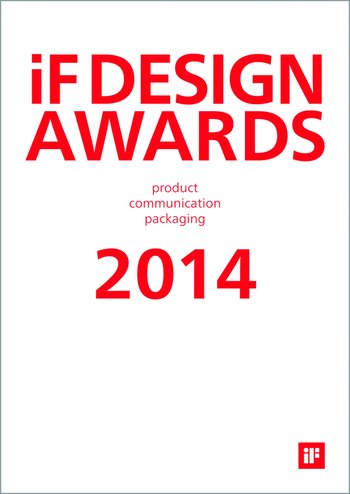 Source of inspiration for designers and those interested in design
All winning entries in product and communication design in 2014
The ultimate reference book and archive for manufacturers and designers

The iF DESIGN AWARDS 2014 annual presents all winners of the iF product design awards 2014 and the iF communication & packaging design awards 2014 – including some 2000 entries. New this year is that all iF awards from this year are published in one comprehensive volume and orted according to the manufacturer. This provides the reader with an even more convenient overall survey. As always, this reference work provides an international crosssection over various fields of design and serves as an archive of the manufacturers and designers who have been honoured. This new portrayal of the winning entries is combined with the iF design award-APP 2014, which is released simultaneously.
---
Paperback, 300 pages, 21x29,7, 450 color illustrations
ISBN: 978-3-7913-4929-9
Published:
US May 19, 2014
UK April 25, 2014
Status of delivery: This title is available.
Other titles like "iF Design Awards 2014"