Sie haben sich erfolgreich zum "Mein Buchentdecker"-Bereich angemeldet, aber Ihre Anmeldung noch nicht bestätigt. Bitte beachten Sie, dass der E-Mail-Versand bis zu 10 Minuten in Anspruch nehmen kann. Trotzdem keine E-Mail von uns erhalten? Klicken Sie
hier
, um sich erneut eine E-Mail zusenden zu lassen.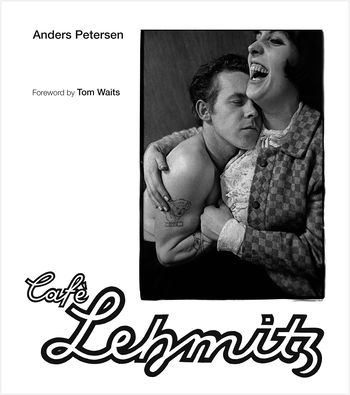 Hardcover
$
40.00
|
£
29.99
(* recommended retail price)
This classic work of analog photojournalism—
focusing on the idiosyncratic denizens of an
iconic bar in the red-light district of Hamburg,
Germany—is now available in a gorgeous new
edition that features a tribute by musician and
actor Tom Waits.
Photographer Anders Petersen was hanging out at a dive bar on the Reeperbahn in Hamburg in 1968 when someone grabbed his camera from the table where he was sitting and started taking pictures. Petersen used the opportunity to photograph the culprit—and the rest of the bar's motley crew of patrons. The resulting project is one of the most revered photobooks of all time, a celebration of a gritty city at the tail end of the 1960s, and the cornerstone of Petersen's storied career. The images have become classics of their genre; Tom Waits used one for the cover of his legendary album Rain Dogs. Their candidness and authenticity remain as eloquent today as when they were first published in 1978. This sumptuously produced reissue features a new foreword by Waits, and is certain to find a new audience, who will appreciate the stunning analog photography and its elegiac collective portrait of the fringes of society.
---
Hardcover with jacket, 112 pages, 21,5 x 24,0 cm, 8.5 x 9.4 in, 88 b/w illustrations
ISBN: 978-3-7913-8928-8
Published:
US March 07, 2023
UK March 07, 2023
Status of delivery: This title is available.