Sie haben sich erfolgreich zum "Mein Buchentdecker"-Bereich angemeldet, aber Ihre Anmeldung noch nicht bestätigt. Bitte beachten Sie, dass der E-Mail-Versand bis zu 10 Minuten in Anspruch nehmen kann. Trotzdem keine E-Mail von uns erhalten? Klicken Sie
hier
, um sich erneut eine E-Mail zusenden zu lassen.
Clouds and Light
Impressionism in Holland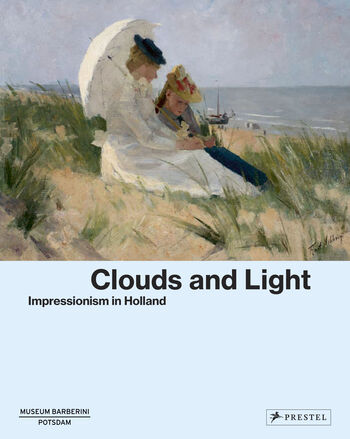 Hardcover
$
55.00
|
£
39.99
(* recommended retail price)
Discover how painters such as Van Gogh, Mondrian, and Jacoba van Heemskerck drew on the legacy of Dutch landscapes and realism to put their own spin on the Impressionist movement.
Impressionism may have originated in France, but artists in late 19th- and early 20th-century Netherlands quickly made it their own. The genre's vibrant colors and focus on light and atmosphere were a perfect complement to the country's groundbreaking traditions of landscape painting and realism. This exhibition catalog brings together hundreds of works by nearly forty artists including Johan Barthold Jongkind, Vincent van Gogh, Jacoba van Heemskerck, and Piet Mondrian. It traces the birth of the Hague School, whose practitioners captured the changing moods of light in the coastline's vast, grey skies. And it explores the Amsterdam Impressionists, whose cityscapes offered realistic images of modern life. Alongside vibrant reproductions of masterworks, a series of lively essays explore a diverse array of topics, including Dutch landscape painting within an international context; Dutch artist settlements and communities; and iconography in Dutch impressionism.
---
Hardcover with jacket, approx. 312 pages, 24,0 x 30,0 cm, 9.4 x 11.8 in, 200 color illustrations
ISBN: 978-3-7913-7999-9
Published:
US October 15, 2023
UK September 01, 2023
Status of delivery: This title is available.
Biography
Ortrud Westheider
Christiane Lange is Director of the Staatsgalerie Stuttgart, Germany.

Ortrud Westheider is Director of the Museum Barberini in Potsdam, Germany.
More books from the authors