Sie haben sich erfolgreich zum "Mein Buchentdecker"-Bereich angemeldet, aber Ihre Anmeldung noch nicht bestätigt. Bitte beachten Sie, dass der E-Mail-Versand bis zu 10 Minuten in Anspruch nehmen kann. Trotzdem keine E-Mail von uns erhalten? Klicken Sie
hier
, um sich erneut eine E-Mail zusenden zu lassen.
Gerhard Richter
Abstraction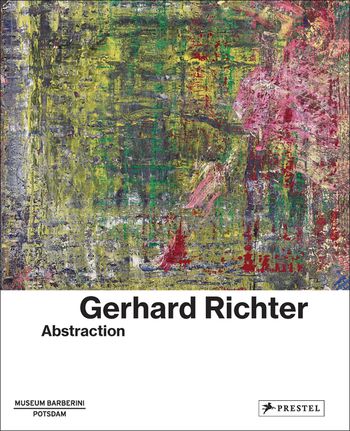 Paperback
$
35.00
|
£
27.50
(* recommended retail price)
Now available in paperback, this book offers a unique survey of Gerhard Richter's abstract works bringing together 80 paintings from collections worldwide.
This book focuses solely on the abstract strategies and processes contained in Gerhard Richter's body of work. In the early 1960s, the artist began to call painting into question, an exploration that continues to occupy him to this day. In the 1970s, he responded to the rejection of painting by creating a series of monochrome works in gray. Moreover, he viewed the color gray as a means of addressing political themes without depicting them in an idealized manner. In his Inpainting series of the 1970s, Richter made brushstrokes and the application of paint his subject. In other works, he photographed small details from his palette and transferred them onto large canvases in a photorealistic manner. In his color charts, he subjected painting to an objective process by leaving the arrangement of the colors to chance. Since 1976, Richter has created a series of abstract works by applying paint with a brush, scraper, and palette knife, alternating between conscious decision-making and random processes.
---
Paperback, with flaps, 240 pages, 24,0 x 30,0 cm, 9.4 x 11.8 in, 174 color illustrations
ISBN: 978-3-7913-5992-2
Published:
US September 22, 2020
UK September 08, 2020
Status of delivery: This title is available.
Other titles like "Gerhard Richter"
Biography
Ortrud Westheider is Director of the Museum Barberini in Potsdam, Germany.

Michael Philipp is Chief Curator at the Museum Barberini in Potsdam, Germany.
More books from the authors