Sie haben sich erfolgreich zum "Mein Buchentdecker"-Bereich angemeldet, aber Ihre Anmeldung noch nicht bestätigt. Bitte beachten Sie, dass der E-Mail-Versand bis zu 10 Minuten in Anspruch nehmen kann. Trotzdem keine E-Mail von uns erhalten? Klicken Sie
hier
, um sich erneut eine E-Mail zusenden zu lassen.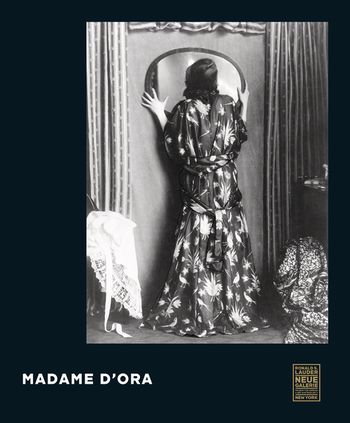 Hardcover
$
50.00
|
£
39.99
(* recommended retail price)
Discover the oeuvre of legendary fashion and society photographer Madame d'Ora, who with her work documented both the glamour and the tragedy of 20th century Europe.
Born Dora Kallmus (1881-1963), the Austrian fashion and portrait photographer took the pseudonym Madame d'Ora. She was the most acclaimed portraitist of the fin-de-siècle Vienna, and went on to create one of the most stylish Art Deco studios in Paris in the 1920s. Her models included Josephine Baker, Coco Chanel, Colette, and Pablo Picasso, among many others.

This catalogue covers the primary periods of her life and career, from her early upbringing as the daughter of Jewish intellectuals in Vienna, to her days as a premier celebrity and society photographer first in Vienna and later in Paris. It also discusses her survival during the Holocaust and her work photographing refugees in the aftermath of World War II, including a remarkable and searing group of photographs documenting Parisian abattoirs.

This publication accompanies the largest exhibition devoted to Madame d'Ora ever presented in the United States, on view at the Neue Galerie New York from February 20, 2020 to January 4, 2021.
---
Hardcover, Linen with jacket, 232 pages, 23,5 x 28,5 cm, 9.3 x 11.2 in, 8 color illustrations, 200 b/w illustrations
ISBN: 978-3-7913-5970-0
Published:
US February 20, 2020
UK February 20, 2020
Status of delivery: This title is available.
Other titles like "Madame d'Ora"
Biography