Sie haben sich erfolgreich zum "Mein Buchentdecker"-Bereich angemeldet, aber Ihre Anmeldung noch nicht bestätigt. Bitte beachten Sie, dass der E-Mail-Versand bis zu 10 Minuten in Anspruch nehmen kann. Trotzdem keine E-Mail von uns erhalten? Klicken Sie
hier
, um sich erneut eine E-Mail zusenden zu lassen.
Masahisa Fukase: Private Scenes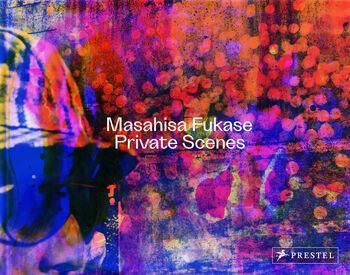 $
50.00
|
£
40.00
(* recommended retail price)
Published for the first time in book form, this startling and intimate collection of late images by the great twentieth-century Japanese photographer comprises the series Private Scenes and Letters from Journeys.
One of the most important Japanese photographers of the last century, Masahisa Fukase was known for exploring themes of isolation, lonliness, and melancholy and for his transgressive and intimate approach to the medium. This volume includes two of his last and arguably most personal series. Private Scenes features photographs taken over the course of the year 1989 in different locations around the world and in which he is both subject and photographer. He then painted over the prints with colored washes to create an entirely new piece. For this same series, he later photographed scenes from daily life, this time in Tokyo, changing camera and adding the date on his photographs, but still representing himself in the images. This volume reproduces for the first time in book form all of the photographs that make up both original series. It charts a turning point in Fukase's work—an artist grappling with his medium and with a compulsion to share his personal experiences with his audience. The photographs are accompanied by a text by Masako Toda, who offers a contextual and historical consideration of Fukase's œuvre.
---
Original Title: Private Scenes
Originally published by: Editions Xavier Barral
Hardcover, 192 pages, 24,0 x 19,0 cm, 9.4 x 7.5 in, 95 color illustrations, 31 b/w illustrations
ISBN: 978-3-7913-8007-0
Published:
US September 05, 2023
UK September 05, 2023
Status of delivery: This title is available.