Sie haben sich erfolgreich zum "Mein Buchentdecker"-Bereich angemeldet, aber Ihre Anmeldung noch nicht bestätigt. Bitte beachten Sie, dass der E-Mail-Versand bis zu 10 Minuten in Anspruch nehmen kann. Trotzdem keine E-Mail von uns erhalten? Klicken Sie
hier
, um sich erneut eine E-Mail zusenden zu lassen.
The Pre-Raphaelite Language of Flowers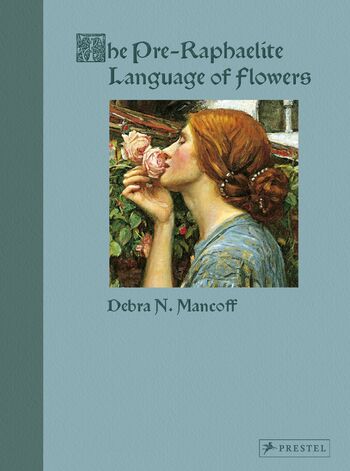 $
24.99
|
£
18.99
(* recommended retail price)
This stunning bouquet of romantic paintings
features Rossetti, Waterhouse, Millais, Burne-Jones and many others in one exquisite volume.
The artworks of the Pre-Raphaelites inspire with their romantic beauty, their pictorial narratives and their symbolism. Well known far beyond England's borders are Millais' dramatic Ophelia, Rossetti's sensual Venus Verticordia or the seductive nymphs of William Waterhouse. In addition to objective aesthetics, the works conceal numerous symbols and clues that are worth deciphering in order to enjoy the artworks in their entirety. With The Pre-Raphaelite Language of Flowers, author Debra N. Mancoff combines ancient knowledge of the symbolism of flowers with appealing visual observations. Catchy texts and high-quality illustrations combine to create a fine little book that will delight art and flower lovers alike.
---
Original Title: Flora Symbolica. Flowers in Pre-Raphaelite Art
Originally published by: Prestel
Hardcover, 96 pages, 16,2 x 21,5 cm, 6.4 x 8.5 in, 85 color illustrations
ISBN: 978-3-7913-7735-3
Release date:
Published:
US March 25, 2024
UK May 27, 2024
Biography
Debra N. Mancoff
DEBRA N. MANCOFF is an art historian and writer. She is an expert on the Pre-Raphaelites and the author of many books on art history.