Sie haben sich erfolgreich zum "Mein Buchentdecker"-Bereich angemeldet, aber Ihre Anmeldung noch nicht bestätigt. Bitte beachten Sie, dass der E-Mail-Versand bis zu 10 Minuten in Anspruch nehmen kann. Trotzdem keine E-Mail von uns erhalten? Klicken Sie
hier
, um sich erneut eine E-Mail zusenden zu lassen.
Who is Surfing Who
Adam Linder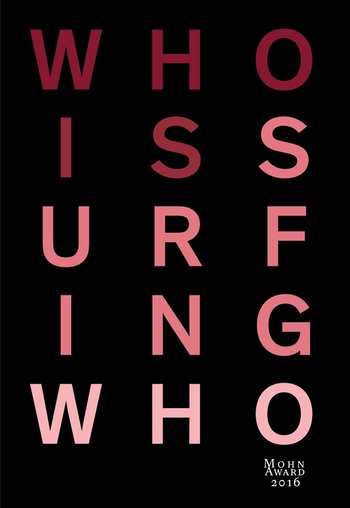 This monograph surveys the work of the Los Angeles–based choreographer and dancer Adam Linder, whose nuanced and highly evocative work offers a critical reflection on the nature of live performance and the role of dance within museums.
Every two years, on the occasion of the Made in L.A. biennial, the Hammer Museum honors artistic excellence by administering the Mohn Award to an artist whose presentation of work in the exhibition is exceptional. The 2016 winner was choreographer Adam Linder, whose performance and accompanying installation, "Kein Paradiso," premiered at the Hammer. This elegant monograph focuses on the stage works that Linder has produced to date. Starting with "Ma Ma Ma Materials" (2012) and concluding with "Kein Paradiso," the book presents five of Linder's stage works and includes photographs, printed ephemera, costumes, and excerpts of original scripts authored by Linder. In addition, the book features contextual essays written by an array of artists, curators, and choreographers.
---
Hardcover with jacket, 164 pages, 13,0 x 19,0 cm, 70 color illustrations
ISBN: 978-3-7913-5790-4
Published:
US September 20, 2018
UK September 20, 2018
Status of delivery: This title is available.
Biography
Aram Moshayedi
ARAM MOSHAYEDI is Curator at the Hammer Museum. He is the author of Stories of Almost Everyone and Made in L.A. 2016: a, the, though, only (both by Prestel).