Sie haben sich erfolgreich zum "Mein Buchentdecker"-Bereich angemeldet, aber Ihre Anmeldung noch nicht bestätigt. Bitte beachten Sie, dass der E-Mail-Versand bis zu 10 Minuten in Anspruch nehmen kann. Trotzdem keine E-Mail von uns erhalten? Klicken Sie
hier
, um sich erneut eine E-Mail zusenden zu lassen.
Buddha
Photographs by Michael Kenna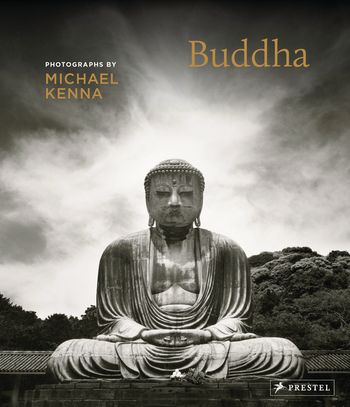 Michael Kenna's black-and-white photographs of Buddha statues featured in this book are a restorative, inspiring antidote to a chaotic modern world.
Michael Kenna is celebrated for his mysterious and exquisite black-and-white natural and industrial landscapes. He is especially revered for his images of Asia, where he has traveled to some of the world's most beautiful locations. It is no wonder that among Kenna's prolific creations are numerous images of the Buddha from countries such as Cambodia, China, Japan, India, Korea, Laos, Myanmar, Thailand, and Vietnam. Captured in shrines, temples, sanctuaries, private homes, and museums, these images are quiet, uncluttered, and striking in the interplay of dark and light, line and shadow. Also included in the book are a selection of Kenna's Asian landscape photography, an essay about Buddhism, and excerpts from Buddhist scriptures. Fans of Kenna's distinctive evocative style will savor the myriad perspectives of the Buddha's singular form, while anyone inspired by the Buddha's message will be drawn to this photographic journey towards enlightenment.
---
Hardcover with jacket, 192 pages, 24,0 x 28,0 cm, 9.4 x 11.0 in, 160 b/w illustrations
ISBN: 978-3-7913-8508-2
Published:
US August 25, 2020
UK July 01, 2020
Status of delivery: This title is available.
Biography
More books from the authors