Sie haben sich erfolgreich zum "Mein Buchentdecker"-Bereich angemeldet, aber Ihre Anmeldung noch nicht bestätigt. Bitte beachten Sie, dass der E-Mail-Versand bis zu 10 Minuten in Anspruch nehmen kann. Trotzdem keine E-Mail von uns erhalten? Klicken Sie
hier
, um sich erneut eine E-Mail zusenden zu lassen.
In Wonderland: The Surrealist Adventures of Women Artists in Mexico and the United States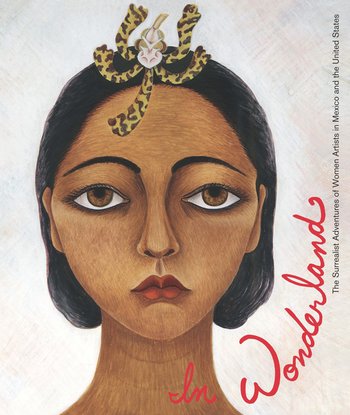 eBook epub
$
30.99
|
£
19.99
(* recommended retail price)
Filled with a wide array of illustrations, this book offers a fresh perspective on surrealism as it spotlights the important role that North American women artists played in the movement.

Exhibition Itinerary:
Los Angeles County Museum of Art, January 28–May 6, 2012
Musée national des beaux-arts du Québec, June 7–September 3, 2012
Museo de Arte Moderno, Mexico City, September 27, 2012–January 13, 2013

Published in association with the Los Angeles County Museum of Art.

The surrealist movement in art is most often identified with male artists, many of whom objectified women in their paintings, casting them as sexual or symbolic ideals. Conversely, the female artists of the movement delved primarily into their own subconscious and dreams. This volume features the work of 48 Mexican and U.S.-based women artists whose contributions to the surrealist movement span more than four decades and whose work was both influential and radical in its own right. Thematically arranged, it includes more than 250 full-color images along with several essays exploring the effects of geography and gender on the movement. This unique book illustrates surrealism as a gateway to self-discovery, especially in North America, where women artists were freed from oppressive European traditions and the vagaries of war. From 1931, the year of Lee Miller's first surreal photograph, to 1968, when Yayoi Kusama presented her landmark happening "Alice in Wonderland" in New York's Central Park, the artists and works depicted here are both significant and extraordinary in their explorations of personal and universal truths.

"This nice and heavy book (which includes more than 200 works of art) features the kickass work of Mexican and U.S.-based women artists and shows how women used surrealism as a way to explore their subconscious and express their perspectives on issues such as gender and female sexuality – ultimately making surrealism a movement of their own." —BUST Magazine

"For far too long, surrealism has been associated solely with male minds…But in fact, as this powerful new collection proves, female artists in the movement were a powerful force – delving deeply into their own subconscious and dreams…It is a journey, not just through the Americas, but through the unconscious…There is so much to revisit and rediscover here." —Feministing

"In Wonderland… celebrates the work of 48 visionaries, including Lola Alvarez Bravo's dreamy photocollages, Dorothea Tanning's soft sculptures, and iconic paintings by Frida Kahlo." —Elle Décor

"In Wonderland…expands the surrealist canon." —CHOICE
---
eBook epub (epub), approx. 256 pages (Print)
ISBN: 978-3-641-08200-0
Published:
US January 26, 2012
UK January 26, 2012
Status of delivery: This title is available.
Other titles like "In Wonderland: The Surrealist Adventures of Women Artists in Mexico and the United States"
Biography
Ilene Susan Fort
ILENE SUSAN FORT is the Gail and John Liebes Curator of American Art at the Los Angeles County Museum of Art.
Dawn Ades
Dawn Ades is Professor Emerita of the History and Theory of Art at the University of Essex, and Professor of Art History at the Royal Academy. She is a former Trustee of Tate and Fellow of the British Academy.

Daniel F. Herrmann is Curator of Modern and Contemporary Projects, The National Gallery.

Emily Butler is a curator, writer and translator, currently Mahera and Mohammad Abu Ghazaleh Curator at the Whitechapel Gallery.
Salomon Grimberg
Salomon Grimberg is a psychiatrist for children in Dallas and co-editor of the catalogue raisonné of Frida Kahlo's work.
Weitere E-Books der Autoren